As many as 15,816 Ukrainian citizens have crossed the border with Moldova over the last 24 hours in an attempt to escape the military conflict unleashed following Russia's attacks. Only a minor number of these have so far requested asylum and refugee status, according to the Moldovan Interior Ministry.
On 24 February, kilometer-long queues were reported on the Moldovan-Ukrainian border. At two of the most used border crossing points – Palanca – Maiaki-Udobnoie and Tudora – Starokazacie, refugees waited for hours in 20-kilometer-long queues during the daytime. At night, the flow lessened but the border police expect it to increase again on 25 February again.
The authorities have tripled the number of personnel to facilitate and speed up border and customs procedures. Travelers are also being redirected to nearby crossing points.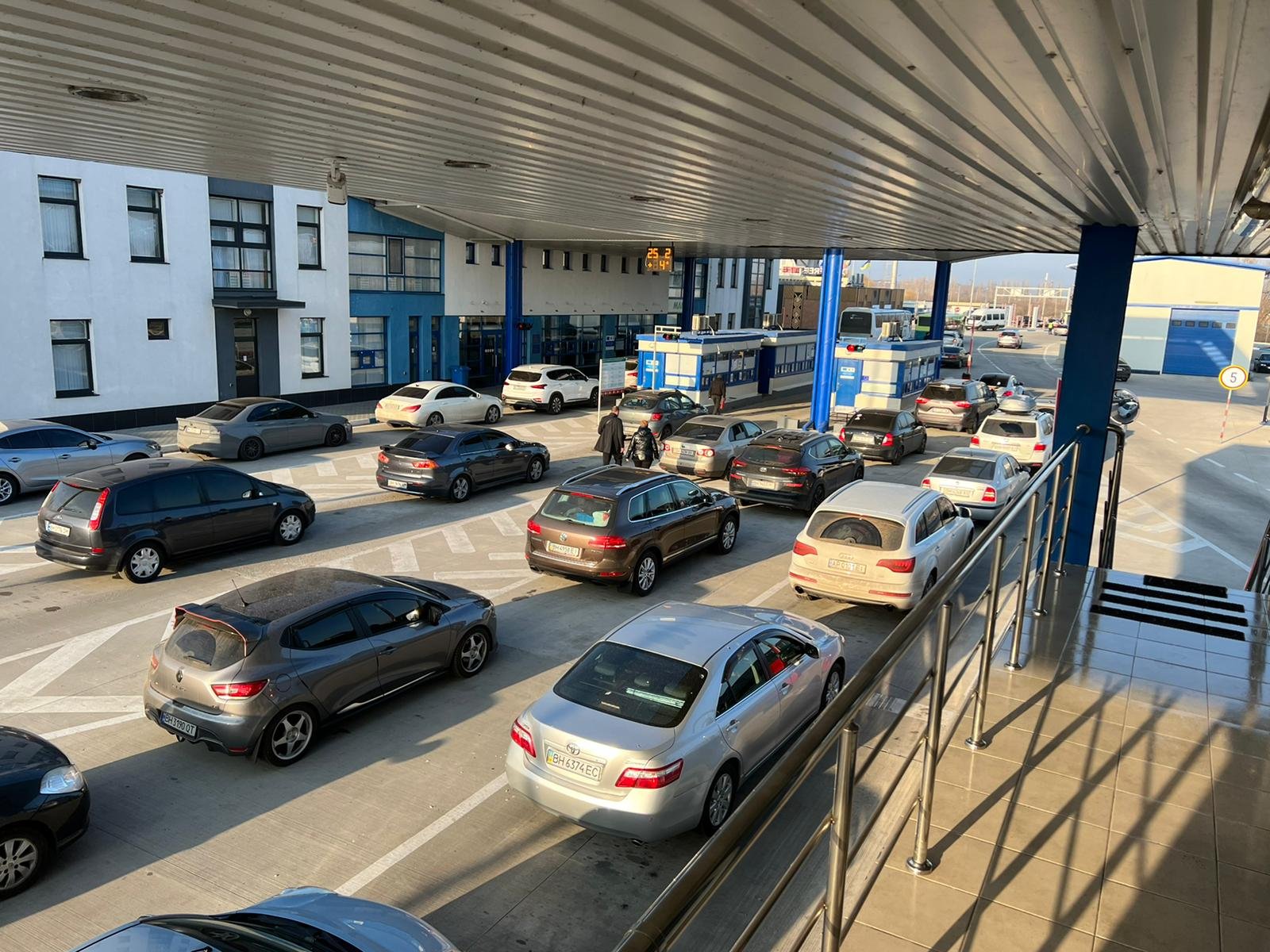 Moldova's Interior Minister, Ala Revenco, told a press briefing that only 315 people had soo far requested asylum status with the majority being "one adult accompanied by children". This suggests that men aged 18 – 60 are not being allowed to leave Ukraine in line with the general mobilization that the Ukrainian authorities announced on 24 February.
Some refugees, 74 adults, and children were hosted in Chisinau at the governmental Center for Solicitors of Asylum and Refugees and another 38 people were hosted at a temporary camp at one of the major border crossing points – Palanka. A further 72 people were accommodated in Chisinau at a temporary placement centre set up by the authorities on 24 February.
Revenco also announced that of the almost 16,000 Ukrainians who entered Moldova, 3,100 had left for Romania and another 3,320 had returned to Ukraine. Revenco commented that the vast majority had refused the authorities' support by declaring they were staying "at friends and relatives" on Moldovan territory.
Yesterday, the Moldovan Government introduced a State of Emergency in the country for a period of 60 days. At the same time, the authorities eased the border-crossing rules for Ukrainians, abolishing certain requirements such as car insurance and COVID-related paperwork and allowing people to enter the country using their internal ID rather than international travel documents such as passports.
The military conflict in Ukraine started early on the morning of 24 February when Russia launched missiles and ground attacks along with airstrikes against the 44-million people country. Ukraine's neighboring countries have stated their readiness to accommodate refugees. Romania, whose border with Ukraine extends along 600 km, announced its willingness to take in up to 500,000 displaced people. The Polish authorities have said they were ready for a wave of up to 1.5 million people along their 540-kilometer border.