According to the United Nations, the impact of the COVID-19 pandemic was felt differently by women and men. Globally, the average distance achieved towards gender parity is 68%, a step back compared to 2020 (-0.6 %). These figures are driven mainly by a decline in the performance of developed countries. At the current pace, it will now take up to 135.6 years to close the gender gap worldwide. On this special International Women's Day, let's analyze more opinions on this topic from several international gender experts.


Key takeaways
Globally, the average distance achieved towards gender parity in 2021 is 68%, a step back compared to 2020. It will now take 135.6 years to close the gender gap worldwide.
The COVID-19 pandemic has had a tremendous impact on the gender gap. Experts comment that in many countries there was no specific stimulus or assistance for women in particular. The pandemic limited their income-generating opportunities due to the closure of schools and health care systems.
Women's equality is vital to increasing sustainable economic growth in developing countries. In order to empower more women and girls, there needs to be better access to formal education, health, and opportunities in the labor market.
What are the biggest problems women face today in terms of equality?
"It is OK to focus on women's equality on the occasion of International Women's Day although I think that long-term and stable equality for women will not be reached unless we secure true gender equality where all genders have equal conditions to realize their full human rights. Expanding on this a bit further, I would say that the biggest problems women face today in terms of equality are that even when some progress is achieved, it is not stable and it can easily be rolled back. We saw this best in the COVID-19 pandemic-associated economic and social crises and a disproportionate burden of coping with the crises that was put on women in many parts of the world. In many countries there was no specific stimulus or assistance for women, whether they were workers, entrepreneurs or just citizens, and governments did not even have the decency to acknowledge this discriminatory behavior or to explain why the lack of assistance to women was necessary (if at all). It is like women have to prove time and again their positive role in economies and societies and the costs of their underutilization."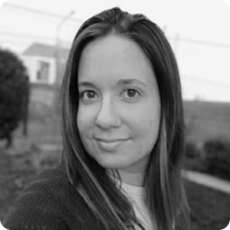 "The biggest problems in today's world for women and girls relating to equality are access barriers and unconscious biases. Politically, there is more visibility of women's leadership, but gaps remain in them both participating and securing elected positions and being appointed in key strategic areas that remain male-dominated (e.g., diplomacy, the military, or public works). Economically, the gender pay gap is one of the more discussed issues worldwide but there are several aspects that stand out: not only are women being paid less for doing the same work, but unpaid work remains unacknowledged and unaccounted for, career progression is stalled when family planning decisions are thrown into the mix and, overall, industry participation remains segmented. Resource ownership is also an issue, with women all around the world being unable to own the land they work or being comparatively way less underfunded in entrepreneurship initiatives. All of which – and many more issues – points to the work ahead if we as a global community really intend to address these disparities as part of the Sustainable Development Goals, or even beyond the 2030 threshold."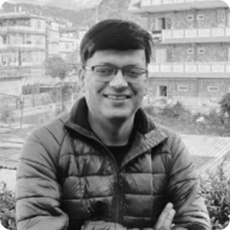 "The high prevalence and acceptance of violence against women and girls in Nepal, as in many developing countries, deep-rooted patriarchal social norms that value men and boys over women and girls and the lack of accessibility to services, economic opportunities, and the justice mechanism are some of the biggest challenges to achieving equality. Traditional forms of violence against women continue and newer forms are being reported – extramarital affairs, polygamy, sexual coercion, exertion of control in mobility and social interactions, and crimes such as acid attacks due to suspicion and jealousy and victimization using phones and social media."
"In all countries of the world, many women still face great challenges and discrimination in terms of equal rights and opportunities. In both the public and private spheres, women encounter barriers generated by stereotypes, beliefs, perceptions, gender roles, gender violence, access to essential services, and the control of physical, technological, and educational resources among others, that make it difficult to achieve equality and limit their opportunities. The COVID-19 pandemic increased existing vulnerabilities, highlighting structural inequalities in all areas, be it economic, health, security or social protection. It also limited women's income-generating opportunities by tripling the working hours spent doing unpaid work due to the closure of schools and health care systems and reduced access to safe and fair labor guarantees."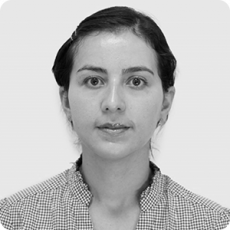 "Persistent gender-based inequalities that keep women in lower status in society – with limited access to knowledge, resources, decision-making, and networks, and with a significant pay gap – have direct impacts on the productivity of dehkan farms and family farms and, as a result, on food security and agricultural development in Tajikistan. Women are less likely to be registered as owners of land even during the absence of men in the dehkan farms. In cases in which women do own land, the size of the cultivated land in their dehkan farms tends to be smaller than that of male-owned farms. In most cases, work such as plowing, harvesting, and using traditional tools is performed by women, while the control and use of agricultural machinery is mostly done by men. The results of hard manual labor affects the health of women and causes a number to suffer from hernias, chronic diseases, anemia and kidney diseases, contributing to maternal and child mortality."
What are the main issues of gender inequality in developing countries?
"Not all developing countries are the same, it is necessary to look at the level of inequality across society, and other indicators of human development to understand the socio-economic environment and the level of development. In countries where there is a deep income and access to opportunities inequality across the board, women will have an even tougher time (than in a country with lower overall inequality or than men in their own country) to get more than basic education, access to finance should they want to open their own business, access to healthcare or even the ability to travel outside or within their country. Even when getting the opportunity to work for a wage or salary, they will have to settle for less-paid jobs, in positions with fewer prospects for promotion and likely under conditions of informality or seasonal work. One of the key reasons for no progress is the absence of women in policy influencing and policymaking."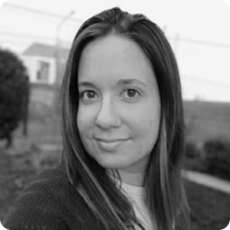 "In developing countries, these issues are exacerbated by context-specific situations, such as conflict settings that worsen the conditions of already vulnerable populations, with a particular threat to women's physical integrity; or systemic economic crises that continuously place the burden on the most relegated sectors, always through an intersectional lens – ultimately those who suffer the graver consequences of such economic setbacks and take the longest to recover are usually women, usually poor and, on top of that, marginalized for religious, ethnic and/or sexual orientation reasons."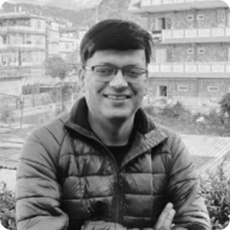 "Despite a legislative framework and constitutional safeguarding against gender-based discrimination, GBV, and gender inequality, women remain vulnerable in the absence of a strong protection mechanism, the weak implementation of legal and policy measures, and the lack of economic empowerment."
"Gender inequality can be analyzed from various angles, from access to education, health, and paid employment opportunities to the control of resources. A clear example is that women produce 70% of the world's food but own less than 20% of the land. One of the reasons for gender inequality is discrimination and stereotypes which have generated policies, laws, and practices that perpetuate this inequality and harmful practices such as the precariousness of working women and the feminization of poverty, trafficking and of people, forced marriages, gender violence inside and outside the home, etc. As is well recognized, women have advanced in their integration into the public sphere, but this has not meant a proportional reduction in responsibilities in the private sphere where women still spend more time than men. Legal barriers further aggravate gender inequalities since in most countries the application and access to justice continues to be slow and difficult."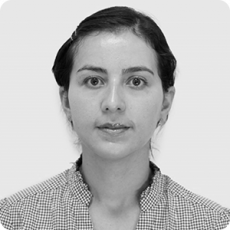 "Empowering more women to work and paying them equally leads to better growth in third-world economies. This is because women's economic empowerment increases the varied economic structure of domestic production and trade with a view to increasing productivity, building up skills, boosting productivity and income equality, bringing other positive development outcomes. Rural Tajik women both work in the field and take care of their children, however, in the conditions of rural Tajikistan they lack proper day care facilities and have to take their babies to the field while they work on the crops. Due to the lack of machinery, a lot of heavy work is done by women and they receive peanuts, instead of money. In rural Tajikistan, most girls are taken out of school without finishing secondary education, priority is given to boys to obtain higher education."
Why is women's economic development important?
"Economic and other literature has provided plentiful solid, robust evidence on why it is important to use ALL a country's resources fully or as much as possible and that doing this benefits ALL. If you had plenty of high-quality arable land, you would want to use it all or as much as possible to produce food. If you had rich reserves of water, you would want to use it for hydropower. Countries have 50% of their population (on average) as women and still need to be convinced why using this potential would be good for development? As a workforce, this is one that would prefer to hone its skills and be as productive as possible and then use this to improve society's prosperity."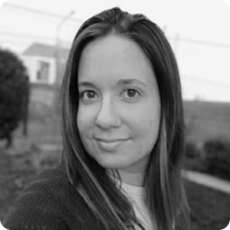 "It is important to understand that when development institutions – or other organizations – foster women's economic development, empowerment, participation, etc., it is never to the detriment of other sectors. This is a core issue at the root of any development practitioner that is thinking or designing an initiative to foster sustainable change. The principle of "leaving no one behind" needs to be internalized by decision-makers and, for me, women's economic development is an issue that represents how necessary it is to incorporate everyone when considering strategies for improving lives, as well as the difficulties in getting this message across to all the stakeholders that need to come together to resolve the societal challenges of out time."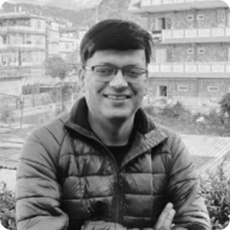 "Women's economic development is key to ensuring gender equality as it contributes to strengthening women's voice, agency, and ability to control their own decisions including pursuing access to justice mechanisms. Economic development also enhances women's participation at all levels to influence transformation and change towards gender equality. Therefore, our interventions and efforts towards equality need to emphasize the social, economic, and emotional empowerment of women and other marginalized and vulnerable sections of society. There is a need for a holistic approach not only to sensitize the community to challenge discriminatory gender and social norms and practices but also to empower women to be mentally and economically strong, and collaborate with the government and the private sector to increase their access to and control over productive resources and services that will help to address the challenges that women face today in terms of equality."
"Women contribute in a very significant way to economies which is often not reflected in the remuneration or treatment they receive nor in the social, economic and/or political policies or strategies in whose design they have very little or no participation. For this reason and in the face of the current crises, discussions, and action to promote women as pillars of inclusive growth in countries are essential. Generating actions for the autonomy and economic empowerment of women from a rights approach is vital for reducing gender inequalities and inclusive economic growth, achieving significant change in the lives of women, their families, communities, and societies. This includes the participation of women in decision-making spaces that affect their economic independence, the equitable distribution of resource administration, and the elimination of violence against women."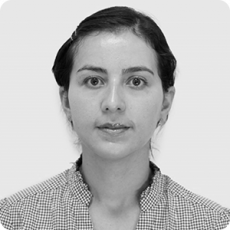 "Educated skilled women are vital for the economic development of countries. By empowering women through policies such as greater access to educational opportunities and finance, access to machinery and technologies results in better economic development for everyone as women with economic resources and control over meaningful decisions tend to benefit themselves, their households and communities, and their children. Women's equality is vital to increasing sustainable economic growth in developing countries. In order to empower more women and girls, there needs to be better access to formal education, health, and opportunities in the labor market."
Check out more than 200 job opportunities in the gender sector here.