The beginning of 2022 seemed optimistic with the year expected to herald a turnaround for the travel industry, previously hit hard by the global coronavirus pandemic. However, Russia's invasion of Ukraine and the biggest sanctions in history having been placed on the aggressor by Western states may just have changed that. The war has added pressure to an already challenging economic environment and heavily affected travel demand. The majority of operators in the travel and tourism industry are once again bracing themselves for closed airspace, cancellations, and uncertainty over international travel. We discussed this subject in more depth with several international tourism experts. Check out their opinions below.


Key takeaways
Russia's invasion of Ukraine, which has caused a humanitarian crisis in the region and shaken global financial markets, is now threatening to crush the tourism industry among others as a result of sanctions, uncertainty, and soaring oil import costs.

The number of tourist arrivals in Central Europe has significantly declined. Experts state that the global tourism industry is currently experiencing its worst time in the midst of a never-ending pandemic and an unexpected armed conflict.
The conflict could derail the much-anticipated recovery of tourism-dependent economies in Southeast Asia as well. Sanctions against Russia and airspace restrictions have dampened projections in a region where Russians had become the largest and most spendthrift group of visitors.
Russian tourism experts comment that the crisis has had a devastating effect on those regional economies that are dependent on an influx of tourists and that thousands of tourism professionals have lost their jobs.
How do you evaluate the impact of Russia's invasion of Ukraine on the tourism industry?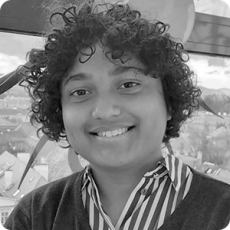 "After two years of COVID, Russia's invasion of Ukraine and the sanctions that followed have swept a new level of uncertainty into the travel industry. Even though it is too early to measure its impact on the tourism industry, one thing is sure, this armed conflict will spoil the tourist season of many countries in 2022 as well. The Asian tour operators, ground services, and heritage sites will hit rock bottom as Russia and Ukraine are among their biggest markets. Since Europe and Russia have banned each other's airlines from their airspace, the airlines are struggling to find feasible routes. The increase of flight durations is inevitable in this situation. Meanwhile, airfares are getting more expensive as fuel prices have hit new highs due to the Russia-Ukraine conflict. Moreover, the number of tourist arrivals in Central Europe has declined significantly and has affected famous tourist destinations like Croatia, the Czech Republic, Hungary, and Poland. Currently, the global tourism industry is seeing its worst days in the midst of a never-ending pandemic and an unexpected armed conflict which could lead to a world war."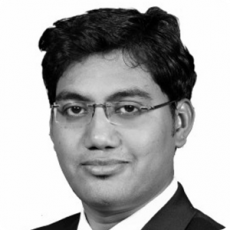 "The COVID-19 pandemic and the ensuing travel restrictions decimated the global travel industry for much of 2020 and 2021. After the wave of Omicron and high vaccination rates across the globe, 2022 promised to kick-start the global tourism industry although the pandemic is not over yet. In the meantime, we have encountered the Russia-Ukraine war with no end in sight. The political and economic implications of the war have just started to manifest themselves and it may take us a long time to realize the actual damage cost of the conflict. It has, nonetheless, led to an increase in global oil prices and led to a disruption (shortage) in global food production and supply chains. It will lead to an increase in flight prices and the cost of travel."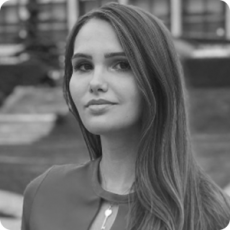 "International tourism has taken an unprecedented blow during the COVID-19 pandemic with the current restrictions related to the ongoing armed conflict further exacerbating the already gloomy picture. Worldwide, and in Russia specifically, international tourism is suffering in three major ways. Firstly, the crisis has had a devastating effect on those local economies that are dependent on an influx of tourists for sustenance and growth. Secondly, while only a small share of tourism and hospitality businesses have been able to switch to internal tourism and/or other services, thousands of tourism professionals have been forced out of the workforce when their employers had to either downsize or cease operations. Finally, restrictions on international travel have affected the freedom of cultural and social exchange in general which is crucial for fostering peaceful and positive connections between nations."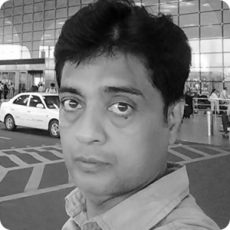 "The impact will not only be on the civil aviation sector but also on the allied sectors and support services sectors that do not have the cushioning of the big corporate entities operating in the airlines sector. Such sectors bear the maximum brunt of the loss of business. All the same, the security threat to air travel during times of war cannot be taken lightly. However, it is also important to keep the industry running. In that case, the best strategy would be for the civil aviation sectors of countries to come together to coordinate in declaring safe routes for air travel to allay the fears of fliers as well as to continue operations. This is because in the case of the war between Russia and Ukraine, only their respective skies are affected but other flight zones are in a normal state. In that case, a global consensus and arrangement is needed to continue business and minimize the loss to the sector."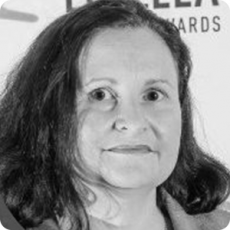 "My opinion is based specifically on South Africa. Pre-COVID-19, South Africa had a large international tourism market accounting for some €7 billion foreign direct spending which equates to 40% of the total tourism revenue (excluding Africa). From this international market, Europe has traditionally been the largest source with a 62% share of revenue in 2019. After the outbreak of COVID-19, international arrivals (excluding Africa) had plummeted to total tourism receipts of 13% in 2020 and 11% in 2021 respectively. However, I am of the opinion that, irrespective of the war in Ukraine, we would have still been at least 18 months away from any meaningful recovery of our international market. For South Africa as a long-haul destination, I think it's dependent on how long the war lasts but, at this stage, the most significant impact will be with regard to the oil price rather than any other decision-making factors. I am aware that Egypt and Tanzania generally have a great number of Eastern European arrivals, particularly from Russia and Poland."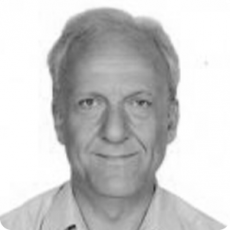 "The conflict in Ukraine is having a devastating impact on the tourism sector in Thailand where it contributed to 20% of GDP in 2019. The popular seaside resort Pattaya now has a fraction of the tourist arrivals – only 10% of previous levels after a brief reopening last month. The skyrocketing increases in fuel will make it more expensive for those from Europe, the U.S., and the UK to come for a holiday, opting instead for destinations nearer home. But there is an 'opportunity in every crisis' for Thailand. This could be revitalizing its agricultural sector, as food is always needed and especially now with an imminent global food crisis to come."
See also: Is the world economic recovery under threat because of the Russian invasion in Ukraine? | Experts' Opinions
Check out all the job opportunities, available on the DevelopmentAid platform, in the Tourism sector here.