(The data below is from internal project documents or interviews and focus group discussions conducted by the author during a project monitoring exercise on behalf of Global Affairs Canada).
Since its establishment in 2006, Justice and Women (JAW) has worked to contribute to gender equality and justice by empowering women and challenging patriarchal power relations in individual, institutional and social spaces, and practices.
JAW works in urban Pietermaritzburg where it facilitates women's access to justice (i.e., obtaining protection orders), and in Mthonjaneni, a rural area that forms part of the Ingonyama Trust and is regulated by traditional authorities and the customary values and practices of the Zulu nation.
In July 2020, JAW received funding from Global Affairs Canada for its 'Vulamehlo' project to challenge the patriarchal customary values that give rise to gender oppressive practices and the acceptance of sexual and gender-based violence (SGBV). JAW argues that the "patriarchal attitudes and beliefs that underpin harmful customary practices are abusive at multiple levels (i.e., physical, emotional, sexual, financial, and spiritual) and are ingrained through socialization of children in which women carry much of the responsibility, making women and men perpetrators of unquestioned violence".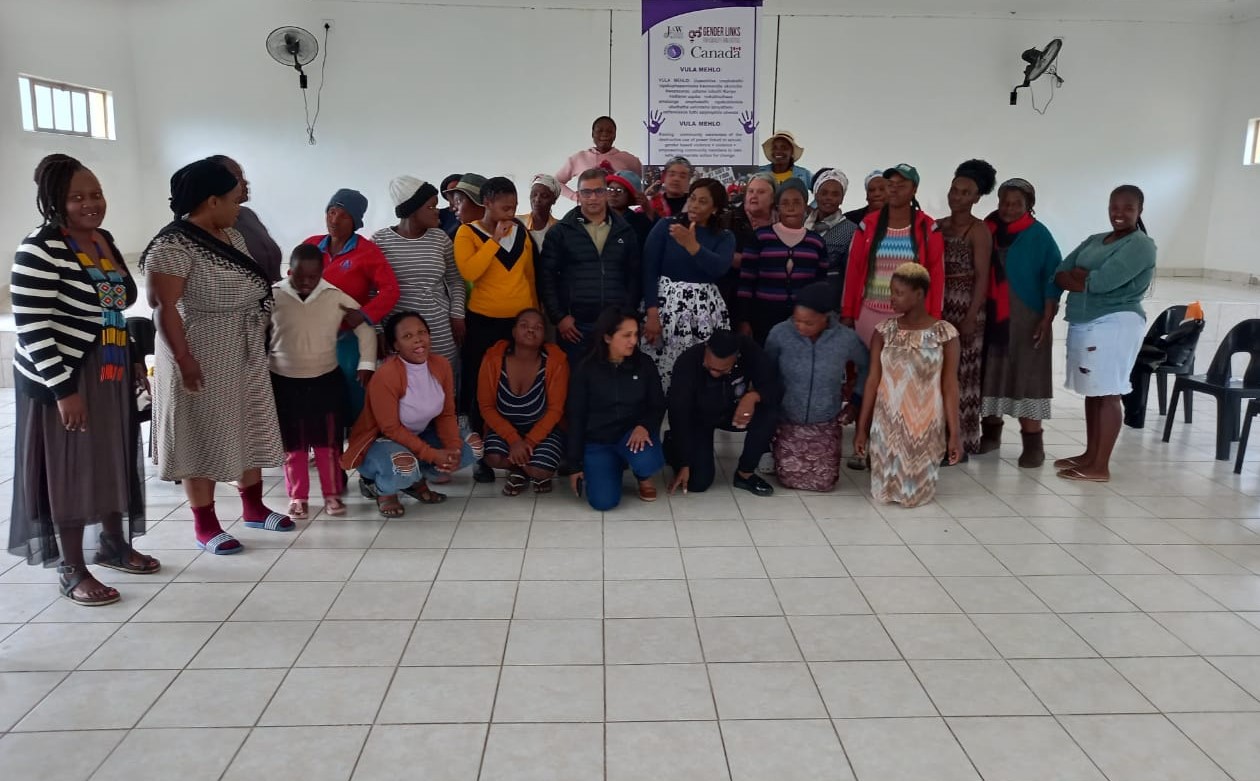 The project, therefore, aims to implement an evidence-based model that enhances community awareness of the root causes and consequences of power imbalances between men and women, and to build capacity to address power imbalances that result in the oppression of others.
This model involves recruiting community volunteers from groups to which people have a value connection (e.g., faith-based groups, traditional leaders, community health workers, youth groups and burial societies).
The volunteers are equipped with the knowledge and skills necessary to identify and reflect on their own gendered attitudes and abusive behaviors, and to work towards changing these. This process motivates the volunteers to reach out to others within their circles of influence and to support them to undergo the same learning and behavior change.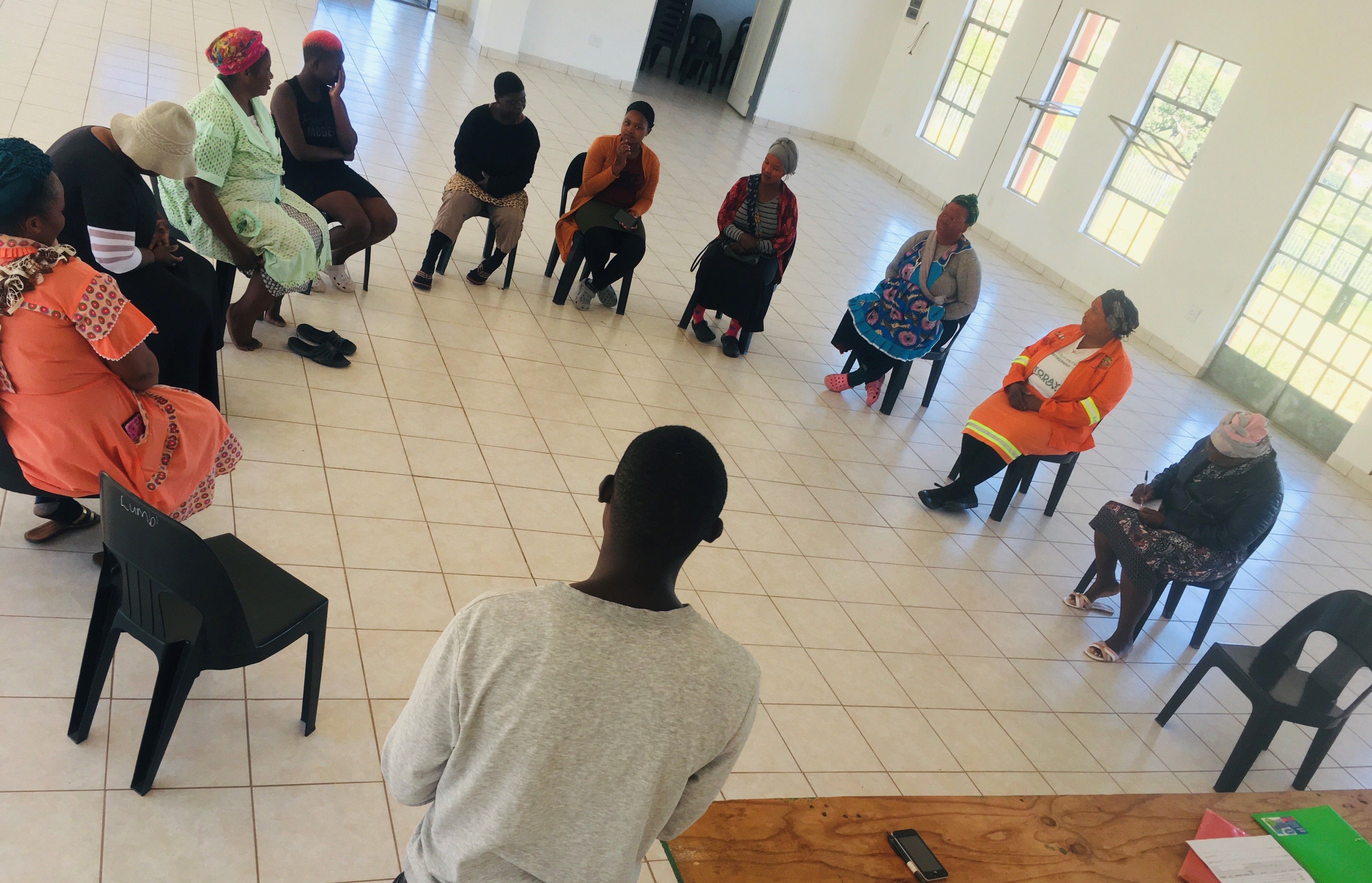 Volunteers are then trained to conduct workshops where they utilize role-play and comedy to interrogate power relations in the wider community in a non-threatening way.
Although only approximately 75% of the project had been implemented at the time the author conducted the monitoring exercise, it was clear that it had been effectively implemented, had brought about profound change and would have a sustained positive impact on the community.
Study participants reported improved family relationships; more balanced divisions of labor and responsibility within families; an understanding that all family members are valuable and have a role to play; a reduction in stress; an increase in women's ability to access their inheritance; an increase in women's ability to access power; improved inter-generational communication; an increase in the number of men and women who report SGBV as well as of people external to families reporting child abuse and domestic violence; a reduction in substance abuse; improved relationships with the police; effective referrals to psychosocial support services; the empowerment of traditional authorities to correctly and effectively provide support in cases of SGBV; an increased willingness of community members to approach traditional authorities with SGBV; and the empowerment of women and girls.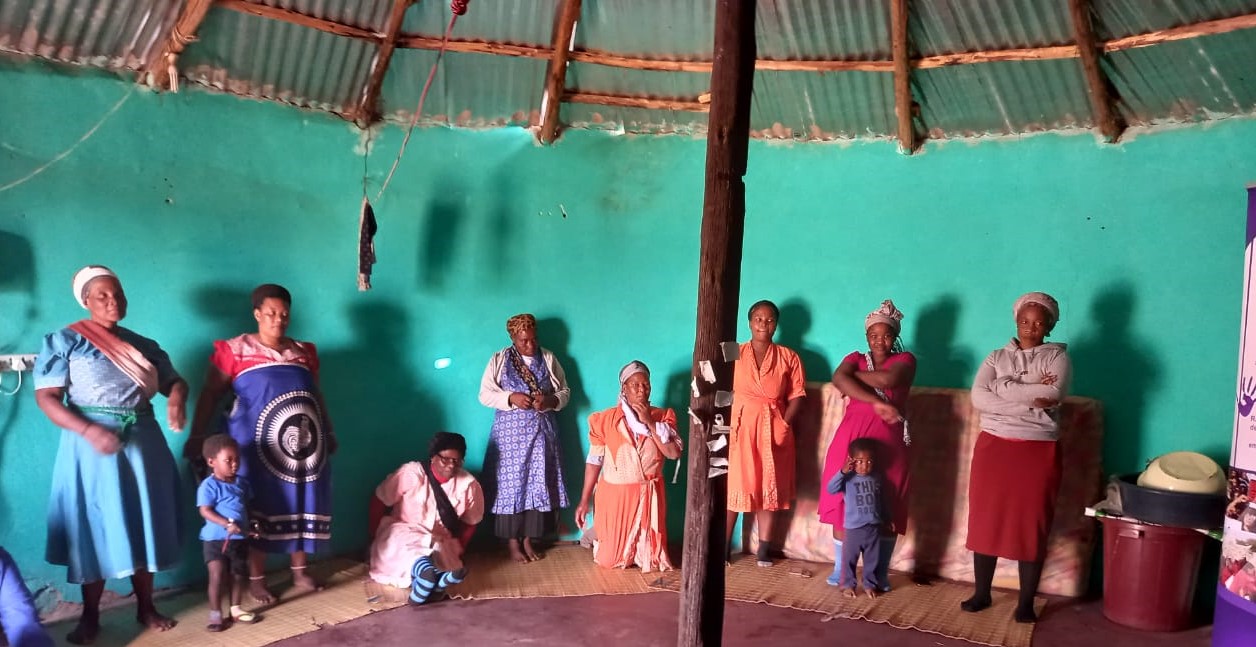 Below are quotes from volunteers and community members who attended JAW's workshops, traditional leaders, and external stakeholders:
Other key successes of this project include creating high levels of trust in a community previously characterized by a severe deficit in social capital; building strong relationships with traditional leaders; and utilizing young male volunteers to change societal relationships.