The United Nations Day for South-South Cooperation is being marked in Bangkok, Thailand, on September 12 during the 2022 Global South-South Development (GSSD) Expo. The event aims to bring together leaders from countries of the Global South and other partners to discuss issues related to climate change, poverty, and recovery from the pandemic.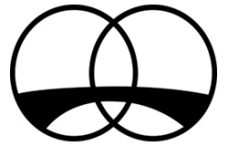 The Global South is a conventional term used to refer to developing countries in Latin America, Asia, Africa, and Oceania. The South-South collaboration refers to the cooperation among countries of the Global South which aims to foster the self-reliance of developing countries by improving the interrelationships and collaborative capacities among these nations. The involvement of donor organizations is referred to as triangular cooperation and this supports and funds South-South initiatives.
This year, the high-level United Nations Day for South-South Cooperation event targets the challenges related to the post-pandemic recovery. It is held under the theme "Key Priorities and Future Directions in Advancing South-South and Triangular Cooperation for Sustainable COVID-19 Recovery: Towards a Smart and Resilient Future". The participants are expected to debate ways in which to achieve the 2030 Agenda for Sustainable Development Goals (SDGs) with a commitment to a sustainable and inclusive recovery from the COVID-19 crisis.
UN Secretary-General António Guterres emphasized the centrality of the event noting:
"South-South and triangular cooperation must have a central place in our preparations for a strong recovery. We will need the full contributions and cooperation of the global South to build more resilient economies and societies and implement the Sustainable Development Goals."
GSSD Expo 2022, during which the UN Day for South-South Cooperation is marked, is co-hosted by the United Nations Economic and Social Commission for Asia and the Pacific (ESCAP) and the Government of Thailand. Its goal is to demonstrate evidence-based up-and-coming growth solutions and initiatives to its partners. During the three-day expo, the launch of a publication, "Good Practices in South-South and Triangular Cooperation for Sustainable Development – Vol. 4", is also scheduled which presents 130 good practices by more than 50 partners. This publication, amongst others, illustrates solutions for climate mitigation, poverty reduction, and inclusive recovery from the pandemic.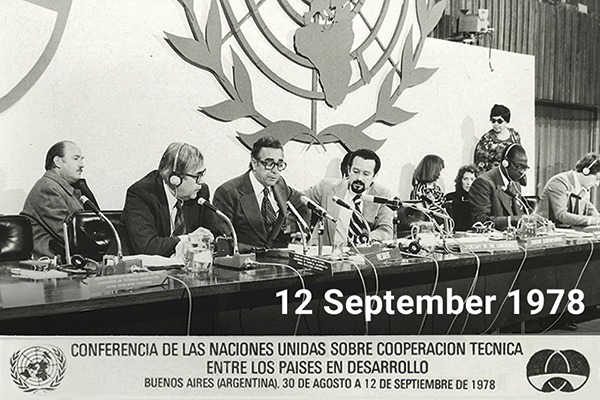 South-South cooperation goes back to September 12, 1978 in Argentina when the adoption of the Buenos Aires Plan of Action for Promoting and Implementing Technical Cooperation among Developing Countries (BAPA) by 138 UN Member States established a scheme of partnership among least developed countries mainly located in the South. Some examples of South-South cooperation include China's support to farmers in Uganda, Cuba's efforts to fight Ebola in Africa, Colombia's efforts to share expertise on famine reduction to support Mesoamerican countries, and Mexico's involvement in diversifying corn products to target health and nutrition in Kenya.
UNDP Resident Representative in China, Ms. Beate Trankmann, noted:
"International South-South Cooperation has been rising steadily over the years with developing countries increasingly valuing it as a powerful tool to help countries of the Global South develop solutions that best suit their needs and context. We are seeing developing countries supporting each other in critical areas from sharing healthcare workers to bridge capacity and knowledge gaps, to cooperating in science, technology, and innovation, as well as financing."