The latest UNDP report on human development, released in September 2022, warns that multiple crises are hindering the progress of human development, pushing this backwards in more than 90% of countries. The Human Development Index (HDI) considers achievement in the key dimensions of human development: a long and healthy life, state of knowledgeableness and a decent standard of living.
To find out the causes and consequences of a regression in human development across the planet, we asked several experts their views in the matter. Check their opinions below.


Key Takeaways:
One of the fundamental causes of the backward trend is the increasing number of displaced people, according to experts.
Experts state that the international development sector is going to be hard-pressed due to the paucity of cash flows as a result of the global economic slowdown despite the need to address the issues of the decline in the HDI.
Concerns about the world and its future are high and increasing despite unprecedented average material prosperity, according to UNDP
DevelopmentAid: What in your opinion are the main causes of this drop?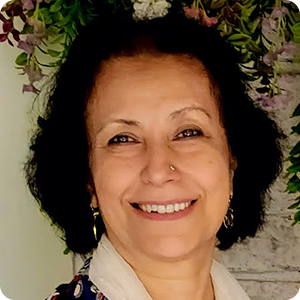 "Unbridled politics for socio-economic enhancement are now causing an exceptional regression in human development globally and creating what the latest UN report defines as an 'Uncertainty Complex' leading to inequalities and widespread polarization. One of the fundamental causes for this overwhelming backward trend is the accelerating pace of population displacement which is internal, external, documented and undocumented. Within this paradigm falls the reasons that are inducing such unprecedented, forced dislocation of people. They are man-made; war, conflict and development and natural disasters resulting from climate change and environment degradation which are, paradoxically, also the consequence of irresponsible actions at individual and collective levels. On a broader perspective, they are causing food shortages, lack of health services and education equity, and a growing income disparity that is now visible in the developed world as well. Globally, there are now more than 100 million forcibly displaced people and an estimated 15 million of these are development induced. The figures could be more as the floating population that is constantly on the move is mostly not accounted for. The continuum of this trend is an expanding deprivation of basic rights and choices and an increase in persecution, exploitation, human trafficking, home-grown violence, poverty and societal fragmentation for generations to come."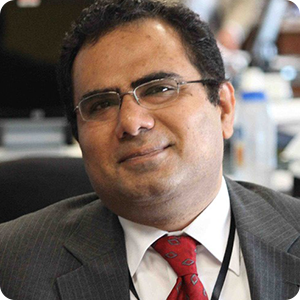 "The main immediate cause of the drop in HDI seems to be COVID-19. However, there are long-term causes of this decline as well. Those causes include not paying enough heed to the science of climate change, not listening to the need to safeguard liberal democracy, and a failure to act on the rising inequalities within and across nation states."
DevelopmentAid: What are the main consequences of worsening human development for the international development sector?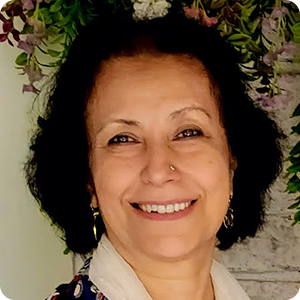 "A significant challenge for the sector is that the causes and consequences that have negatively impacted human development represent an evolving and expanding vicious circle. Displacement is the direct effect of man-made causes; however, the causes that provoke it multiply once people are displaced. As people are deprived of basic rights they get sucked into cheap labor, forced into conflicts, subjected to persecution, exposed to crimes, victimized into trafficking, and deprived of food security, health services and education. They are compelled into engaging in activities that are socially and environmentally harmful but provide subsistence. These impacts are trickling over and encompassing increasing numbers of people; pressing the sector to continually combat multiple impacts piecemeal. Consequently, they are experiencing a serious paucity of coordination within their own realm and losing credibility due to a shifting focus and sustainable results. The Ukraine conflict and Syrian civil war have resulted in 7 and 6.7 million refugees so far, despite the efforts of the sector to mitigate the impact. High food insecurity, the rising prices of basic goods, and, in Syria, water shortages creating drought are impacting millions more and this has a direct negative effect on human development and a regression of the sector's work."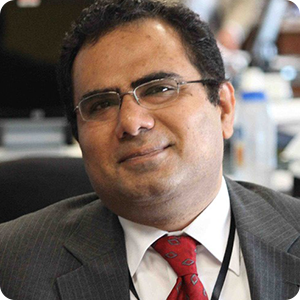 "The international development sector is going to be hard pressed due to a paucity of cash flows as a result of the global economic slowdown despite the need to address questions of the decline in HDI. However, from another point of view, the sector has a comprehensive agenda to develop strategic interventions that help to address the problems associated with rising uncertainty and polarization."
DevelopmentAid: What should the international community do in this regard?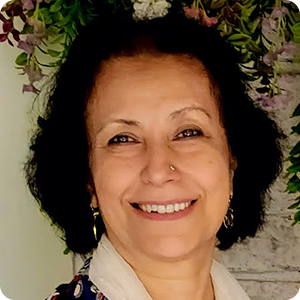 "Escalating pockets of transborder aggression and internal socio-political conflicts have created a discordant, polarized and hostile world never witnessed before in human history. A human development formula of one size fits all with regards to accessibility to food, health, education and security does not work. For sustainable and progressive impact, the focus needs to contract from global to regional and creatively utilize integrated modalities to address unique situations and issues. Renew the public-private partnership model to be flexible, robust and pragmatic so that the agendas of the parties are fulfilled and achieve the common goal. Market a human development agenda that benefits the corporate, public and government to reduce the burden of fundraising and resource mobilization. Actively mediate and influence policy, governance and conflict resolution. Engage and improve the use of technology for the fast and effective implementation of programs. Follow the business principle of profit and loss – whereby each person is a unit and access to the basic right is profit and deprivation is loss. The capital for investment is the principle of the UN Global Compact – augmenting 'human resource' as a tool for progress."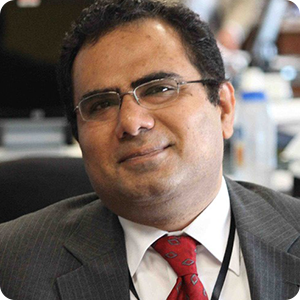 "The international community must get serious about the problems earmarked in the UNDP report, and join hands to address these. It must develop policy frameworks and policy action that result in building confidence and trust across the globe."
See also: Humanitarian assistance needs are on the rise. Consequences and solutions | Experts' Opinions
Check out more than 150 job opportunities related to human development sector here.