According to the latest data, one in three Africans are impacted by water scarcity and 400 million people in sub-Saharan Africa lack immediate access to drinking water, having to travel minutes or hours each day to quench their thirst. Although, hundreds of wells have been dug over decades to help people to access underground water, this issue is still very real. Why has this been happening for so long and who is to be responsible in this regard? Check out some opinions below.


Key Takeaways:
Of the 783 million people who lack access to clean water, 40% live in sub-Saharan Africa
According to a WHO/UNICEF report, between 2000 and 2020, Africa's population increased from 800 million to 1.3 billion people, of whom 418 million people still lack even a basic level of drinking water service
The cost to build a well with limited public access in Africa is typically at least $3,000. Villagers also usually contribute $100 to $300 towards each project.
According to water and sanitation experts, limited community participation in managing water structures, mismanagement of funds, rapid population growth, and changing climatic conditions all lead to limited access to water among rural Africans.
DevelopmentAid: Water is scarce in rural Africa with indigenous communities often forced to travel kilometres to find a daily portion of drinkable water. How has this situation developed?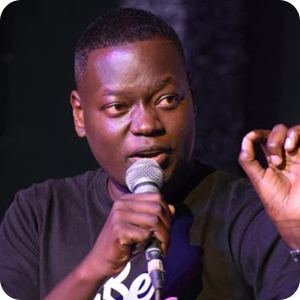 "Unlike urban settlements, rural Africa is still grappling with an inadequate supply of clean and safe water. The high upfront and maintenance costs mean governments have focused more efforts on water distribution systems within urban centers with a better-expected return on investments. Urban dwellers have better financial standing and can afford and are willing to pay for water services provided at their convenience. Governments find it easy to invest in these areas with the expectation that the water service costs billed to customers are enough to cater for the recovery of investments and the maintenance of the water systems. On the contrary, rural communities are deprived, with very little investment from authorities for the provision of safe and clean water sources. Governments look at investment in rural water facilities as a huge expenditure with no return on investment. This is mainly due to the fact that these rural communities are unable to afford the cost of paying for water while some are unwilling. Even the once-functional water sources that were provided for by governments have become dysfunctional due to high maintenance and repair costs that communities are unable to meet. This means many are often forced to move long distances in search of clean and safe water."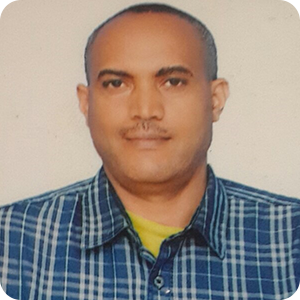 "Lack of attention and almost no prioritization of infrastructural development, including water structures, in rural communities has aggravated the situation. Limited community participation in managing water structures, mismanagement of funds, rapid population growth, and changing climatic conditions have all led to poor access to water and fewer water resources, as well as the suffering of rural communities."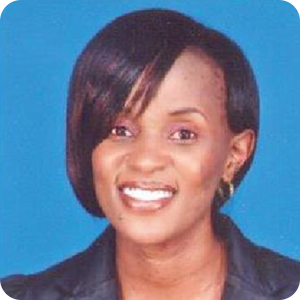 "The situation in most African countries is due to poverty, corruption where the funds allocated for water provision for the community are diverted by individuals, political instability where communities never settle, climate changes leading to problems like droughts, lack of well-structured vision to establish a long-term solution for water problems, donors' and other stakeholders' failure to involve the beneficiaries (community) when structuring water scarcity solutions among other factors."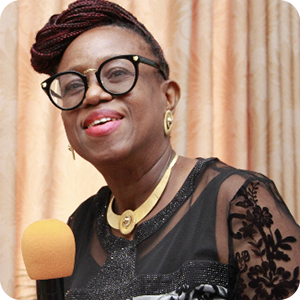 "The reasons vary significantly between the 53 countries that make up Africa. In general, some parts of Africa are water-stressed, water-scarce, and drought-prone while some parts have an abundance of fresh water. Resources to develop and treat the available water supplies are sometimes distributed inequitably by governments that prioritize urban centers. Consequently, the usually more socio-economically disadvantaged rural areas may lack the resources to self-supply their drinking water close to home and may need to trek to the nearest source of water even when this is polluted, especially when rain is not available. Furthermore, the rural areas of some countries in Africa may not be prioritized in climate change adaptation efforts and lack the resources to build resilience against the effects of climate change which destroy, pollute and dry out existing water supplies through flooding and drought."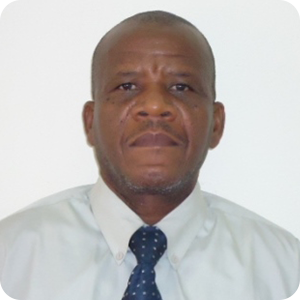 "Increasing populations leading to an increased demand for water thereby exceeding supply, global climatic changes, land use changes, environmental degradation, insufficient water infrastructure, failure by government institutions to equitably distribute and balance the needs of all citizens and a lack of integrated management of the water resources as a result of inadequate or non-existing water resources mapping and monitoring systems are among the main factors to blame for the water scarcity in rural Africa. It is also worth noting that it is not only rural Africa that is prone to water scarcity, urban Africa has not been spared from this scourge either."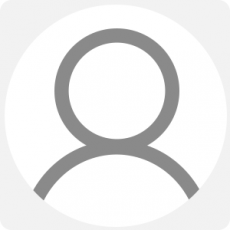 "Most African governments cannot afford to invest in piped water supply systems to directly supply rural communities. These systems will require huge investments for both their construction and maintenance and most of the time will involve the construction of dams and storage systems. The available rural water supply systems that have been constructed have been heavily vandalized and have not been maintained. Most of them have broken down over time and are no longer working. The unfavorable political environment in some countries has meant significant setbacks in the construction of reliable water supply systems."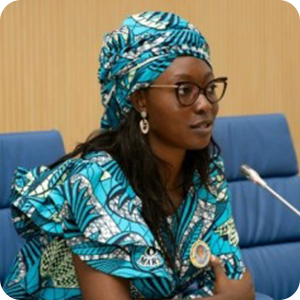 "One of the factors that limits access to safe water for rural communities in Africa is poverty. The lack of proper infrastructure for the provision of potable water has led to people, especially women, and girls, walking long distances in search of water for drinking and other household chores. Another factor that has become of utmost concern to rural communities and the world at large is the aspect of climate change which causes floods, droughts, changes in weather patterns and consequently leads to water stress. Climate change has led to the pollution of surface water and left most water sources to dry off leaving the indigenous community with no choice other than to travel several kilometers in search of potable water."
"Although most sub-Saharan communities live in rain-fed areas, people still walk many miles to fetch water for drinking and other domestic use. The reason for this is mostly associated with a lack of adequate infrastructure to collect, store and access water in their living compounds. The possibility of harvesting rainwater is limited due to the lack of advanced knowledge and access to finance. Sometimes their governments do not have enough capital to invest in water infrastructure, and the fact that the community habitations are scattered requires further huge investments to fund connecting homes to freshwater resources."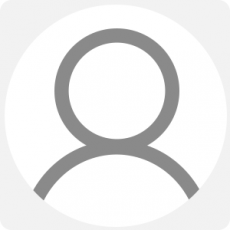 "Africa does not lack water resources but these resources are poorly shared among countries and regions: yearly rain ranges from 80mm in the south of Tunisia to 4000mm in Liberia. From my own experience in Africa in different countries and existing assignments and projects analysis, we note that there is a lack of a reliable and complete database relating to mapping, physical, and natural data at viable scales of different regions and countries as geological, hydrogeological, pedological, demographic, hydrological, ethnographic maps, etc. There is also a lack of strategic vision on the scale of watersheds for the evaluation and distribution of hydrological balances between regions and countries and also the weakness of existing equipment and network maintenance."
"In West Africa, more specifically in Burkina Faso, it is necessary to travel long distances in certain regions to obtain drinking water. This problem is caused by climate change which has an impact on water resources. The water table has become deep and many wells or boreholes no longer have water in the dry season. The strong population growth has also increased the need for water. During the rainy season, the soil is totally degraded, water runs off and infiltration is very low. This low infiltration rate leads to poor groundwater recharge. From year to year, the water table becomes even deeper, the drought advances, the distances to get water increase and thirst kills. The consequences of this low water access are multiple and disastrous."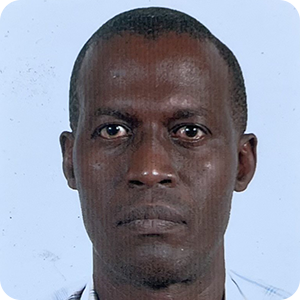 "This situation has occurred because of many factors: (i) long distances between settlements and water points; (ii) drying up of water systems; (iii) quality of water (clean or charged); (iv) rural exodus; (v) bad governmental planning and; (vi) lack of budget for investment to implement more clean water points or to repair faulty water systems."
DevelopmentAid: Hundreds of wells were dug over decades to help people to access underground water. Can this measure solve the issue? If so, why has it not been scaled up across the continent?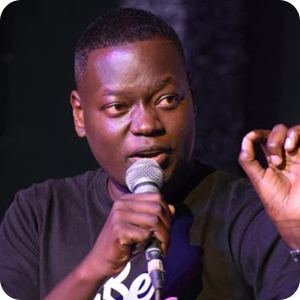 "Shallow-dug wells are only an option in areas where the water table is closer to the ground surface. In such scenarios, the aquifers are easily accessible and make water available usually after digging between 20 – 30 feet into the ground. Aquifers and water distribution, however, are not uniform across different regions. Ultimately, water tables vary from region to region: some regions will have water tables closer to the water surface while for others, the water table is far from the ground surface and requires deep drilling. On the other hand, the recent climatic changes have resulted in a reduction in aquifer water volumes consequently lowering the water tables further away from the ground surface. The water table becomes too deep to be dug and boring through becomes the next available option. The variations in aquifer levels across the continent mean shallow-dug wells may only be a solution depending on the area. In the recent past, there have also been concerns about the pollution of shallow-dug wells with the majority of them being polluted at the aquifer level as a result of the poor filtration of surface water. This may be a big concern going forward due to the increase of infections from waterborne and related diseases."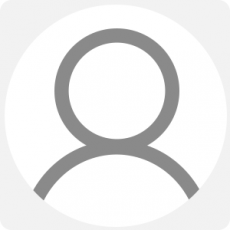 "Well digging, if done appropriately, can significantly scale down the water problem in Africa. However, the system lacks acceptance from the wider population as an alternative water supply, especially for drinking purposes. It continues to face stigma because, even if the water has been treated, it is still viewed as unsafe for drinking."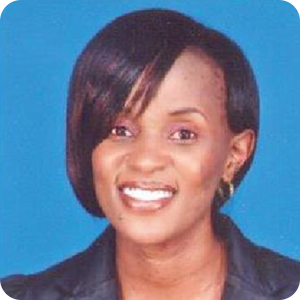 "Over the decades, wells and boreholes have been dug in most African rural areas as a way of solving the water scarcity issue. However, the problem still persists. This is due to several factors: the boreholes are dug to pump water but, when the borehole breaks down, communities are not able to repair it due to a lack of funds and skills. Another factor is climate change: sometimes the region experiences drought and the wells dry up. The wells are sometimes dug away from the community which limits people's access. Some communities in Africa are nomadic, especially the cattle keepers who move from one place to another in search of pastures for the animals. For such communities, digging a well does not solve the problem. In conclusion, the digging of wells can help solve the issue if other factors are considered as well."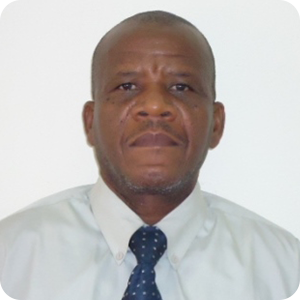 "Many wells have been dug over the decades with the hope that rural communities on the continent would have access to safe water. However, current literature and field experience have shown that more than 50% of these wells have either dried up or are non-functional and therefore fail to solve the issue of water scarcity. Another limitation to groundwater extraction is the depth below the ground surface. If very deep wells have to be drilled to withdraw water from productive aquifers, then for most communities and the intended purposes the cost of well construction or of pumping may not be affordable. Inadequate study of the geology and water table by experts leads to the poor siting and digging of wells in areas where there are no productive aquifers and this is one of the constraints preventing the scale-up of the program. Other constraints include poor quality materials and workmanship at the construction stage, irregular or lack of operations and maintenance, lack of trained mechanics, lack of spare parts and irregular supply chains are the major constraints to the scaling up program."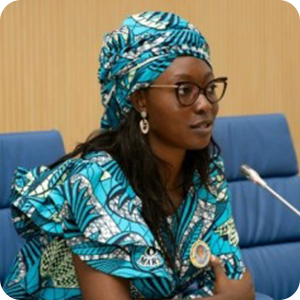 "Well-digging has been used for many years on the African continent as a traditional solution to access water and to solve water scarcity problems as groundwater is the most reliable source of water in low rainfall areas. However, the terrain in some parts of the African continent has resulted in a low success rate for drilling. It is very difficult to estimate accurately where groundwater is hidden. In addition to the terrain factor, there is also the issue of groundwater contamination from poorly constructed latrines where waste easily seeps into the aquifer and contaminates the groundwater. Flood-prone areas suffer from the contamination of wells as the wells are sometimes left uncovered and are not adapted to flood events. In most areas, the lack of maintenance of these wells leads to water pollution and infrastructure degradation, forcing the community, especially women and girls, to walk long distances in search of drinking water."
"Yes, groundwater resources are among the reliable sources of natural and fresh water for domestic use. Scaling up the technology requires investments, and technology, to sufficiently maintain the borehole yield. For instance, different villages in Africa are still off-grid and upfront investment to use solar as a source of power to pump water from deeper water tables remains huge. Issues of the maintenance of the existing boreholes and vandalism have also discouraged funding agencies and governments to scale up access to water."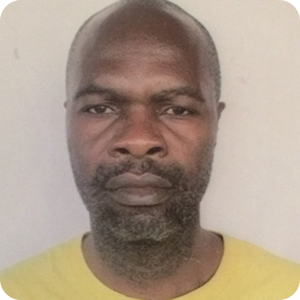 "The drilling of wells has not solved the problem, as some of the water is highly saline due to the soil and rock chemistry. In areas which were initially believed to be water safe, the aquifers are also drying up leaving many people stranded. Where the surface water resources are, the water is heavily polluted with either heavy metals or chemicals which makes it very costly to purify and make it safe for drinking purposes. This is why the majority of the population spends most of its productive time fetching water."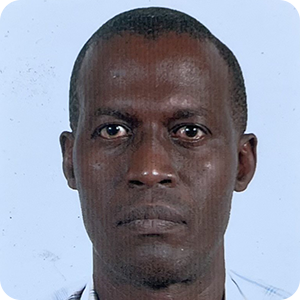 "Digging wells or boreholes solves access to the underground water but sometimes those wells (boreholes) are dug without geophysical studies to understand the phreatic tablecloth, the depth of the water table, and the water's biochemical analysis. This measure is now being scaled up across the continent but it relies on physical investment."
"To help communities in these arid areas, many NGOs have carried out development projects by digging wells or boreholes. These solutions are no longer adapted to the context and realities. These drinking water access points are no longer sustainable because the water runs out during the dry season due to high demand and high evaporation. In the rainy season, there is water in these wells and boreholes but, because of the use of chemicals for agriculture and gold panning, this water is easily and quickly polluted because it is shallow. I think one of the solutions to this problem is to promote solar boreholes in the villages."
"Some decade-old wells are no longer functioning due to poor operation and maintenance. We need power sources like solar power to pump water from wells rather than the manual process of extracting water from the ground."
DevelopmentAid: Water scarcity leads to migration. Migration leads to fewer people suffering from water scarcity – is this assumption correct? Why?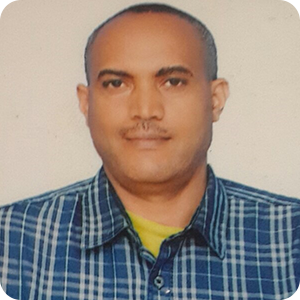 Yes, of course, water scarcity leads to migration, especially in rural communities in Africa, where the mainstays of the rural people are small-scale agriculture and animal husbandry. However, migration due to the scarcity of water affects not only fewer people, but many people directly or indirectly, particularly children and women, who are disproportionately affected."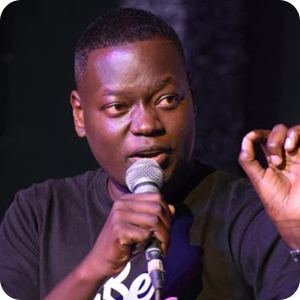 "This assumption may not necessarily be correct. When water becomes a scarce resource, communities migrate to areas with readily available water. When demand exceeds supply due to increased population, a strain is created on the available water sources. At this threshold, water becomes a commodity in short supply and unable to meet basic demands so communities are then forced to migrate and the cycle keeps going on and on. Migration doesn't necessarily lead to fewer people suffering from water scarcity but instead, it supports a cycle of occasional water availability and then scarcity when demand supersedes supply in the hosting community."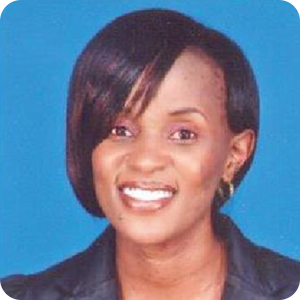 "True, water scarcity can lead to migration, especially for pastoral communities. However, the migration of the community from one place to another in search of water does not lead to fewer people suffering from water scarcity. This is because migration in itself is not a solution since sometimes there is no guarantee that they will find water where they are migrating to. Migration is also exhausting and very risky for communities that are sometimes attacked by wild animals during the movement. Moreover, most of the lands in Africa have been privately owned over the decades so, even if they migrate, they cannot settle in the lands where they have accessed water. It is a temporary solution. Therefore, migration will not decrease the number of people suffering from water scarcity."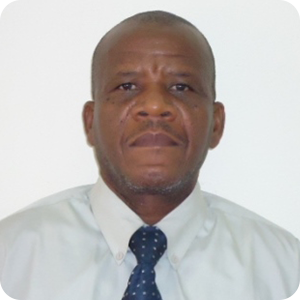 "When there is water scarcity as a result of repeated droughts, people are motivated to migrate due to distress. Furthermore, the income of people is negatively affected especially for rural dwellers whose livelihoods are dependent on income generated from rain-fed agricultural products. Whether to migrate or not will depend on the difference in the economic prospect between the current location and the proposed destination. However, people may not migrate despite repeated droughts as they may not have the necessary resources due to high levels of poverty. Therefore, the response to migration may not be immediate and uniform as it is dependent on the availability of income. Furthermore, the availability of other social protection safety nets, such as cash transfers or food aid, may also sever the link between water scarcity and migration and encourage people to remain. In view of the aforesaid, the assumption that "migration leads to fewer people suffering from water scarcity" is not necessarily correct."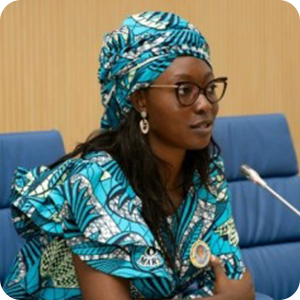 "Around the globe and particularly in Africa, water scarcity has been observed to be one of the leading causes of migration. People are forced to leave their homes and settle in places where they can easily access potable water. Contrary to the believe that migration leads to fewer people suffering from water scarcity, migration is the leading cause of water stress in African cities and, in many African communities, it has instigated inter-tribal conflicts. Some towns and cities have become heavily populated there, thus worsening the problem of water scarcity. This has resulted in the overuse and depletion of water resources. So long as the fundamental problems (such as climate change, natural disasters, lack of water infrastructure, population growth, etc) are not addressed, water scarcity will continue to be a problem despite the fact that people migrate."
"The assumption is not correct because in human development history, the wealthier the population becomes, the more water consumption increases per capita. Different countries and rural areas continue to break records with impressive GDP growth and this translates into an increased demand for water for different economic activities as well as domestic water demand. Sub-Saharan African countries continue to be the origin of migrants to other countries and this fact does not reflect the reduced demand for water in Africa."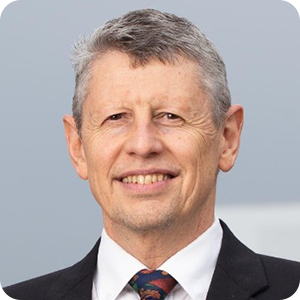 "Partial/temporary or full/permanent migration has been part of life in all dry rural areas – for the survival of humans and animals. So, yes, water scarcity leads to migration in rural areas, but not necessarily in urban areas. Water scarcity is mostly regarded as cyclical – seasonal, but also dry and wet cycles of say 7 years. That migration leads to fewer people suffering from water scarcity is, however, not always true. Migration leading to the urbanization/concentration of people which in turn may often lead to short supply, making it very difficult/costly impossible to provide sufficient water to all."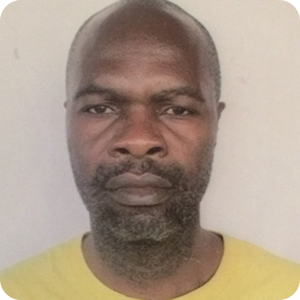 "A practical example is Botswana, a water-stressed country, where a portion of the country's population is now migrating to central and northern parts where the conditions are favorable and building up pressure on the limited resources. In some parts of sub-Sahara Africa, farmers have abandoned their land due to the lack of water for crops and livestock."
"Migration aggravates water scarcity. The populations migrate towards the zones where there is more, but also limited water resources, they intensively exploit this water and when this resource is also depleted, they move on to another zone. When they migrate to a new area, the population increases and the need for water also increases. The pressure exerted on the water becomes very great and of course, the resources run dry. For example, in Burkina Faso, the population migrates to cities where a government organization is responsible for providing drinking water to the community. The migrations cause a great increase in the population and this causes shortages. Thus, the quantity of water planned to be sufficient until 2050 is no longer able to satisfy the population in 2022."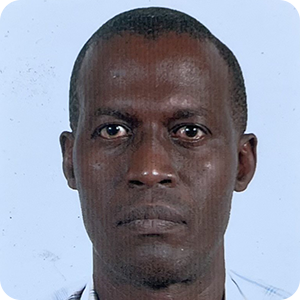 "Migration is caused by war. And migrators are sometimes housed within sites where there is no water as an accompanying measure. Thus, sometimes, this assumption is not correct. Governments and NGOs must analyze the situation and take measures to support the migrating people by the implementation of water systems (points) for this resilience. As it is known, "Water is life" – and migrants must have access to clean water and to other daily needs."
See also: What is the cause of the global water crisis?
Check out more than 100 job opportunities in the Water & Sanitation sector here.