The accelerating rate of global warming is forcing the insect populations to relocate and adapt leading to certain aggressive species flourishing. 'Mormon crickets' are invading parts of Nevada, winged aphids are on the streets of New York City and Europe is blighted by mosquitoes. What hidden consequences can be expected from the unbalanced insect kingdom, caused by the accelerated climate change? Find out from our latest Experts' Opinions.<<


Key Takeaways:
As temperatures rise and habitats shift, certain insect species may find more favorable conditions in new geographic areas.
Nevada in the United States is currently grappling with a widespread invasion of Mormon crickets, flightless insects whose massive numbers alarm local residents.
Due to climate change, Europe also faces an invasion of mosquitoes carrying tropical diseases such as dengue and yellow fever.
The expansion of insects into different areas can disrupt delicate food chains, cause significant loss of biodiversity, and jeopardize the stability of ecosystems.
DevelopmentAid: How is the speed of climate change unbalancing the insect world?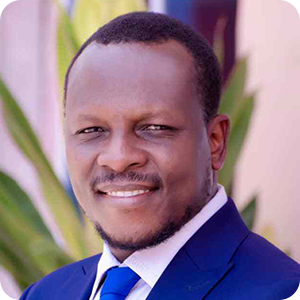 "The impact of even a slight variation in temperature on insects is a key factor in comprehending the extent to which climate change has rapidly transformed their worst nightmare. Climate change has significantly disrupted numerous seasonal encounters due to wildfires, heatwaves, extensive deforestation, and the depletion of biodiversity. Anthropogenic activities have already modified over 85% of insects' original habitats, resulting in detrimental effects on their biosphere. Rising temperatures and severe weather imbalances are inducing a disturbance within the insect realm, leading to the demise of certain species and the migration of more resilient ones towards more accommodating environments. In parallel to the challenges faced by humans such as flooding, droughts, prolonged heatwaves, and fires, insects too are facing dire consequences from this climatic phenomenon, which can result in the extinction of entire insect generations and the destruction of their vital resources. To rectify the existing imbalance in our interconnected ecosystem, it is imperative for individuals and stakeholders in both private and governmental institutions to embrace the use of renewable energy and afforestation efforts."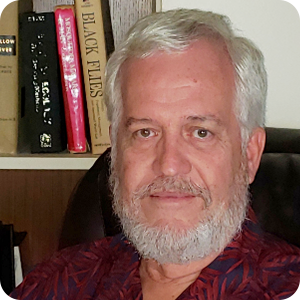 "The world has witnessed an alarming increase in insect population explosions and concomitant invasions, raising concerns about the potential for this phenomenon to spread to different parts of the world. While insects have always played a significant role in ecosystems, factors such as climate change, globalization, and human activities have contributed to their unprecedented expansion."
DevelopmentAid: Could the invasion of insects become a more widespread phenomenon in different parts of the world? What are the consequences?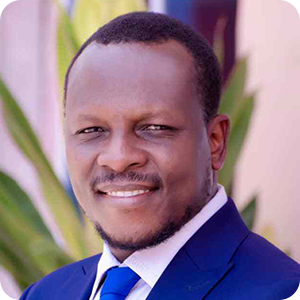 "The recent occurrence of drought and wildfire, which caused air pollution in certain areas of New York City and Boston, are contributing factors to the rising temperature that is rendering insect habitats uninhabitable. This phenomenon, commonly referred to as "Insectargeddon," leads to the migration of insect populations into human environments. Deforestation in tropical regions and wildfire in temperate regions are prompting insects to relocate. Climate disruption, such as the use of pesticides, disrupts the ability of plants to sustain insects in extreme heat, forcing the insects to seek refuge in human dwellings, farms, and other locations with more tolerable temperatures. The escalating heat amplifies the prevalence of insect invasions, with mosquitoes from tropical regions potentially thriving in temperate areas and causing malaria outbreaks, resulting in severe health crises. To prevent future pandemics and promote sustainable planetary health, it is essential to address these human-induced climate disturbances through eco-conscious behaviors and attitudes. The success of the 2030 action plan to limit global temperature rise to 1.5 degrees Celsius hinges on the stronger commitments of world leaders and individuals alike."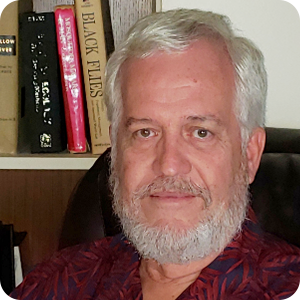 "The consequences can be profound. They can disrupt delicate food chains, cause significant loss of biodiversity, and jeopardize the stability of ecosystems. Agriculture faces significant threats as invasive insects can decimate crops, reduce yields, causing economic losses and food insecurity. Moreover, some invasive species may carry diseases and pathogens to humans and livestock. Addressing this global issue requires collaborative efforts on multiple fronts. Effective monitoring and early detection systems are crucial to detect and mitigate invasions promptly. International cooperation and the sharing of knowledge and resources are vital in developing effective management strategies. Investing in research and innovative technologies can aid in the development of sustainable pest population reduction measures that reduce the reliance on chemical control. By recognizing the potential for insect population explosions and understanding their consequences, we can work towards implementing proactive measures to mitigate their impact and protect our ecosystems, agriculture, and public health."
The environment sector is one of the largest in terms of job opportunities in international development. You can find around 600 open positions in this field on the DevelopmentAid job board. Become an Individual Professional Member today to access all of these.