Encouraging results in the improvement of quality and in healthcare of the poorest women and children of Mesoamerica were presented last week by the Salud Mesoamérica Initiative in Washington.
Representatives from the Salud Mesoamérica Initiative presented today the results achieved by Honduras, El Salvador, Nicaragua and Belize in the improvement of maternal and child health for the poorest quintile of their populations. An independent evaluation performed by the Institute for Health Metrics and Evaluation (IHME) showed that these four countries have been able to meet ambitious targets in the timeliness, coverage and quality of health services for women and children in indicators such as prenatal care, institutional delivery, postpartum care, and vaccination for children ages 0 to 2 years.
Among the main achievements obtained by these countries in the past five years, is the increase of early prenatal care by 31% in Nicaragua, the increase of 23% in institutional delivery coverage in Honduras, as well as early postpartum care, which has increased by 81% in Belize. In the case of El Salvador, the measles, mumps and rubella (MMR) vaccine coverage has increased by 39% among children ages 12 to 23 months stands out.
According to this evaluation, quality offered by health services also improved substantially. In Honduras, Nicaragua and Belize, management of obstetric complications according to clinical standards increased between 17% and 61% and in El Salvador prenatal care quality increased by 24%.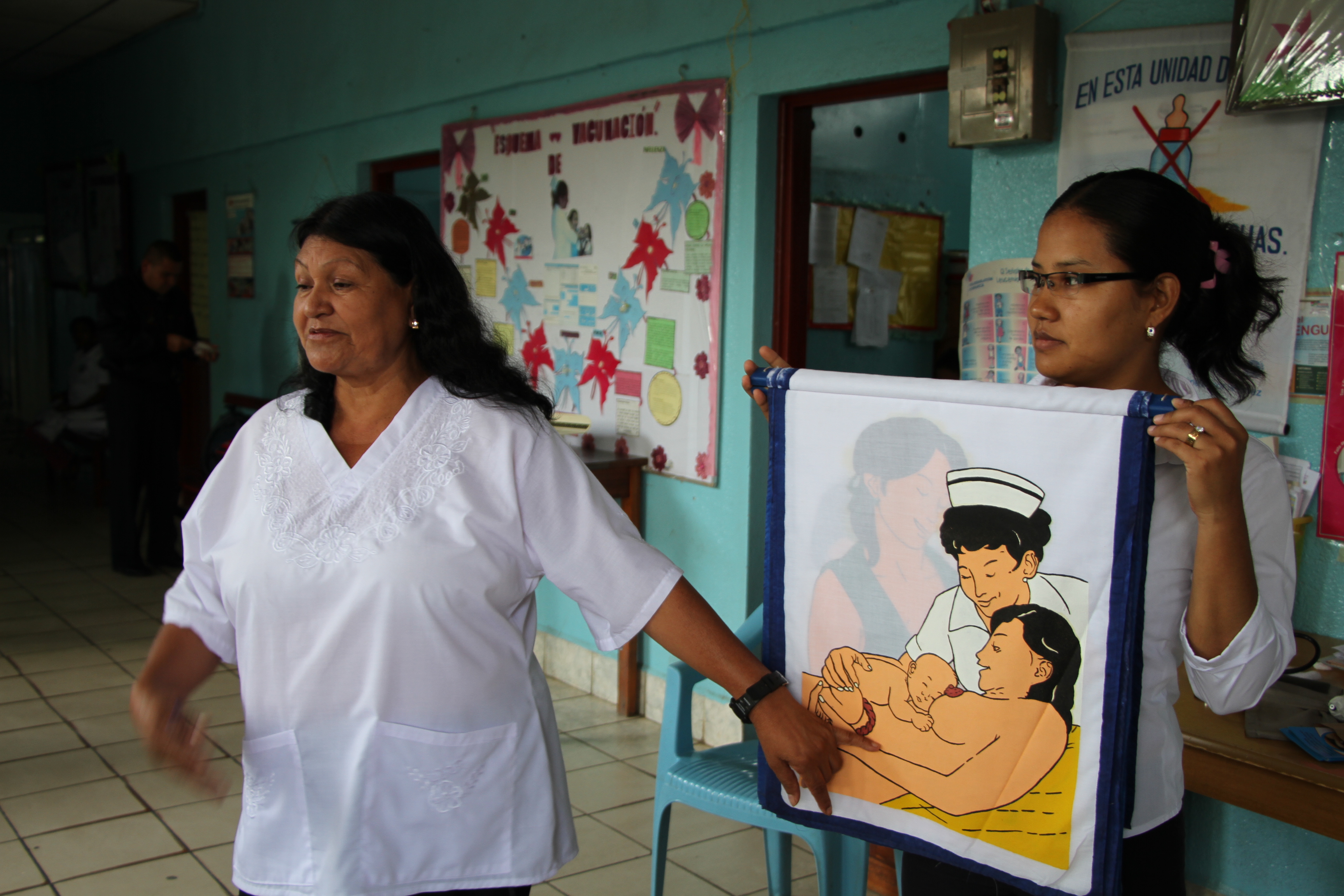 The most vulnerable boys and girls of the region have also benefitted. Ninety-five percent of children that sought care for an episode of diarrhoea are already being treated with oral rehydration salts and zinc, which reduced the severity and duration of episodes in Belize and Honduras. In addition, the management according to the national standard of common neonatal complications such as sepsis, prematurity and asphyxia has increased by 30 percentage points in Honduras. Likewise, important progress has been achieved in reproductive health. For example, in the case of El Salvador, the use of modern family planning methods for women in need went from 53% to 75%, representing an increase of 22 percentage points in five years.
To date, the investment made by the Salud Mesoamérica Initiative total US$9.4 million of donation funds that have leveraged US$7.5 million of the countries' own funds. In total, these four countries have received a total of US$3.7 million as a reward for their achievements.
The Salud Mesoamérica Initiative (SMI) is a public-private partnership managed by the Inter American Development Bank (IDB), which started in 2011 with the goal of supporting the countries of Mesoamerica to reduce health inequities focusing on the women and children among the poorest 20% of their population. While national averages of these countries showed positive health results, a closer examination revealed substantial equity gaps. SMI focused on improving the access to quality healthcare for 1.8 million women and children in Panama, Costa Rica, Nicaragua, Honduras, El Salvador, Guatemala, Belize and the State of Chiapas in Mexico
This development model is based on a results-based financing model and counts with the support of the Carlos Slim Foundation, the Bill & Melinda Gates Foundation, and the Governments of Spain and Canada. In this model, donors contribute 50% of the capital and the other 50% is put forward by national governments. If the country meets a set of established results-based targets, it receives an award equivalent to 50% of their original contribution that governments can invest freely in the health sector of their countries. There are many examples of results-based financing models; however, the SMI development model is unique in that it goes beyond the establishment of goals and a financial incentive tied to achievement. The SMI model, in addition to national level incentives, and donations to leverage national funding, combines evidence-based supply and demand interventions, external measurement and close technical support for countries at all levels. The combination of these factors is what guarantees results and a better performance of the public health systems.
Original source: IDB
Published on 28 February 2018