Intervening early in countries predicted to be hit by natural disasters can prevent threats from becoming humanitarian emergencies, or can mitigate their impacts, according to a new report released by the UN Food and Agriculture Organization (FAO) on 26 July.
For every $1 FAO spent on early livestock interventions in Kenya, Somalia, and Ethiopia in early 2017, as herders braced for another harsh drought, each family saw benefits worth up to $9 due to less animals dying of hunger and disease, and producing up to three times more milk.
Herders were also able to better safeguard their future as losing their animals would be like losing their life savings; it would fuel a dangerous spiral of poverty and the reliance on much more expensive emergency assistance.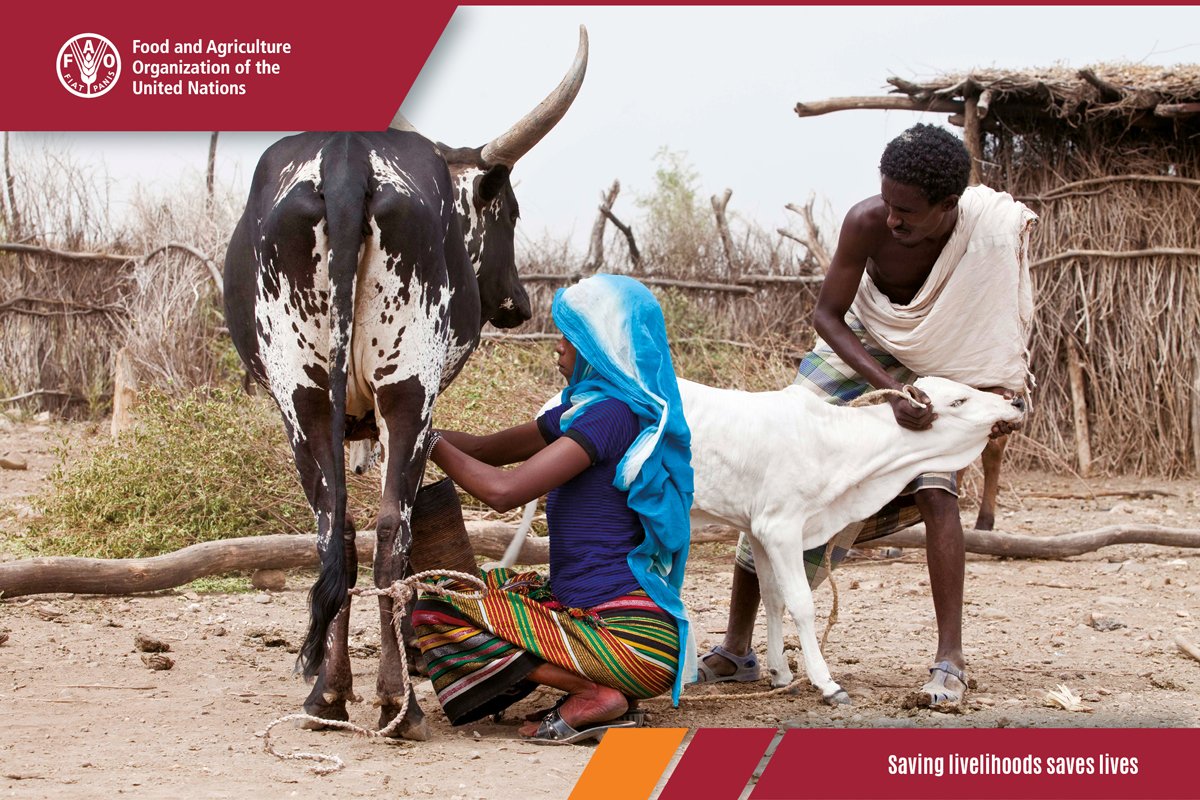 "Investing in early interventions is not only humane and smart, it is also cost-effective. Protecting livelihoods before disasters strike means greater resilience to future shocks and less pressure on strained humanitarian resources," said Dominique Burgeon, Director of FAO's Emergency and Rehabilitation Division, Strategic Programme on Resilience.
"Acting early is crucial and possible, and it is also the responsible thing to do. There is mounting evidence that the earlier we respond, the greater the capacity of communities to cope," added Burgeon.
Early 2017, when rains failed again, FAO quickly mobilized to come to the aid of thousands of most-at-risk herders.
FAO's early interventions focused on: distributing highly nutritious emergency feed for key breeding animals; providing veterinary services to keep animals alive and healthy; rehabilitating water points and installing water tanks; and delivering training on livestock best practices and management of livestock markets to government officers.
As a result, in Kenya, on average two more animals were saved per pastoralist family compared to those who did not receive assistance; each child under five in the programme drank about half a litre of milk more per day, which represent a quarter of the daily calories and 65 percent of the daily protein needs of a five-year-old.
Read the report: Impact of Early Warning Early Action
Original source: FAO
Published on 26 July 2018