It is estimated Uganda has one doctor for every 24,000 citizens. The nurse-to-population ratio is not much better, one for every 11,000 people, and much of that staff is concentrated in urban areas.
---
Now add 1.2 million refugees. The massive influx of South Sudanese refugees into northern Uganda during the past year has strained the country's already overburdened health care system. Health centers near refugee settlements in the country's Adjumani district are overwhelmed, especially those providing maternity care.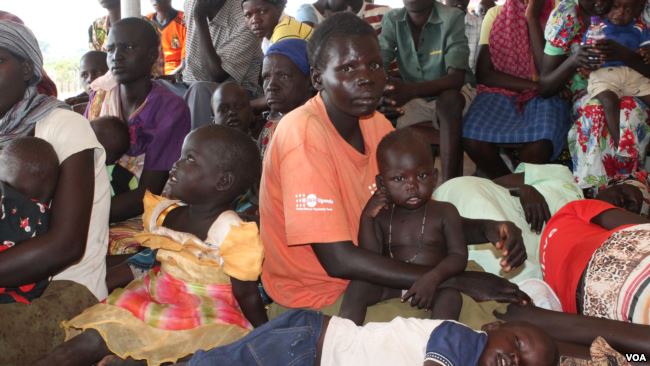 The United Nations says Uganda took in more refugees than any other part of the world in 2016 as civilians fled conflict and hunger in South Sudan, and the influx continues.
Refugee Ester Ponne Charles arrived in northern Uganda eight months ago. She was pregnant and experienced complications during childbirth.
"Like myself, I was operated. If you do not have money, you may lose your life and the child too. Because there they want money. Without money, even medicine, you buy even the gloves yourself, everything in the hospital. So those are the challenges we are facing. Those ones who cannot even afford any coin, so they will just end up losing their lives," Ponne Charles.
Aid agencies and the government have worked to set up temporary health center structures in the refugee settlements to serve the huge female population of reproductive age, particularly pregnant women.
Source: VOA News. Read full article here.
20 June, 2017