Three million Iraqis remain internally displaced across the country, despite numerous successes by military forces in dislodging and reclaiming much of the territory once occupied by ISIL.
---
As chair of the United Nations Returns Working Group – established last year by the UN coordinator in Iraq – the UN Migration Agency (IOM) commissioned the report Obstacles to Return. Financed by European Union Civil Protection and Humanitarian Aid Operations (ECHO), the IOM study delves into the principal push and pull factors limiting the willingness of Internally Displaced Persons (IDPs) to return to their place of origin.
"IOM Iraq remains committed to supporting the delivery of durable solutions in safety and with dignity. This includes assistance to families returning voluntarily, who may face significant challenges in order to rebuild their homes and livelihoods and regain their standard of living. It also includes families who consider displacement a better alternative and continue to try to rebuild their lives away from their homes and communities while they wait for an opportunity to return. And it includes those who have decided to integrate locally," IOM Iraq Chief of Mission Thomas Lothar Weiss.
Nonetheless, the IOM report also highlights the fact that, through April 2017, an estimated 1.7 million Iraqis displaced across the country have returned to their homes. According to the Government of Iraq's Ministry of Migration and Displacement (MoMD), some 694,231 people have fled west Mosul since the start of the operations on 19 February. Cumulatively, over 870,000 people have been displaced since the start of the military operations to retake Mosul city.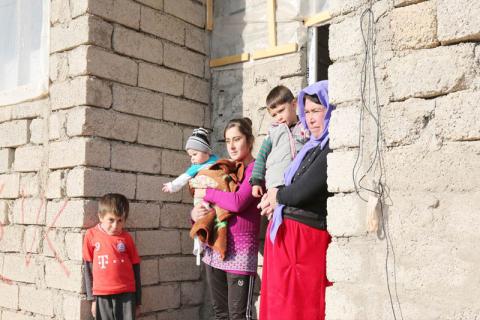 From 18 October 2016 to 8 June 2017, IOM Iraq's Displacement Tracking Matrix (DTM) has tracked and confirmed the location of more than 626,600 displaced individuals from Mosul. Of these, more than 432,700 individuals (or 72,121 families) are currently still displaced but nearly 194,000 IDPs have returned. IOM's DTM surveyed more than 1.7 million Iraqis who opted to return, raising questions as to the factors that motivate, or inhibit, Iraqis from returning to their areas of origin.
The latest DTM Emergency Tracking figures on displacement across Iraq
Source: IOM. Read full information.
23 June, 2017