Calling for immediate humanitarian action amid rising malnutrition, thirst and disease, the United Nations Children's Fund (UNICEF) warned today that millions of lives are at risk in four countries stretching from Africa to the Middle East.
---
The welcome announcement of an end to famine conditions in South Sudan earlier this week should not distract from the severe food insecurity that continues to put the lives of millions of children at risk in north-east Nigeria, Somalia, South Sudan and Yemen, said UNICEF.
"The crisis is far from over and we must continue to scale up our response and insist on unconditional humanitarian access, otherwise the progress made could be rapidly undone.While famine has been reversed in South Sudan, the lives of millions of children are still hanging by a thread," Manuel Fontaine, UNICEF Director for Emergency Programmes.
In north-east Nigeria, Boko Haram violence continues to contribute to large-scale population displacement, limit market activity and restrict normal livelihoods. Around 5.2 million people remain severely food insecure, with 450,000 children expected to suffer from severe acute malnutrition this year. With deteriorating road conditions and flooding making populations harder to reach, the rainy season will further complicate the humanitarian response and raise the risk of water-borne diseases. The fragile Somali population, battered by conflict, is facing further exposure to prolonged drought. An estimated 275,000 children will suffer from severe acute malnutrition in 2017, making them nine times more likely to die of diseases such as cholera, acute watery diarrhoea and measles, which are spreading through the country.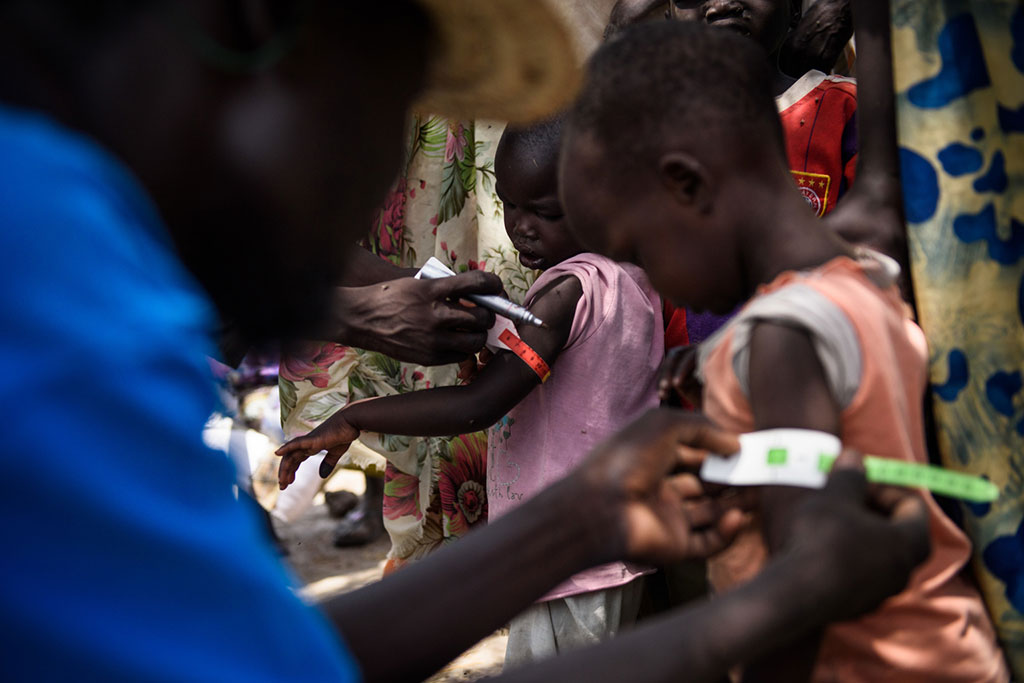 After a scaled-up humanitarian response, famine in South Sudan has eased, according to new analysis released this week. However, the situation remains dire across a country where some six million people struggle to find enough food each day – the highest level of food insecurity ever experienced there. This year, an estimated 276,000 South Sudanese children will be severely malnourished.
In Yemen, an estimated 400,000 children are severely malnourished as an unprecedented cholera outbreak – with over 175,000 suspected cases and more than 1,000 deaths to date –has complicated the ongoing humanitarian response. Some of the children who have become ill or died from cholera were already suffering from malnutrition, which had weakened their immune systems.
Moreover, Yemen's healthcare system is on the brink of collapse, with hospitals and treatment centres struggling to cope amid dwindling medicines and medical supplies. As the conflict continues, famine is a possible worst-case scenario. Beyond these four countries, food, water and health crises are endangering hundreds of thousands of children across the Greater Horn of Africa, the Lake Chad Basin and the Sahel.
This year, UNICEF is working with partners to provide therapeutic and life-saving food treatment to severely malnourished children in Nigeria (314,000), South Sudan (200,000), Somalia (200,000) and Yemen (320,000).
Source: UN News Centre. Read full article here.
26 June, 2017