Owing to the severe deterioration of air quality in Kathmandu valley and across major cities of Nepal, the Government of Nepal has today decided to close schools and educational institutions from tomorrow, Tuesday (March 30).
The sudden rise in air pollution that began on March 26 has continued for a fourth day covering cities with a hazardous haze and causing breathing problems for people going outdoors.
Announcing that the growing levels of air pollution could adversely affect children's health, the Ministry of Education, Science, and Technology of Nepal has decided to close schools and academic institutions until Friday.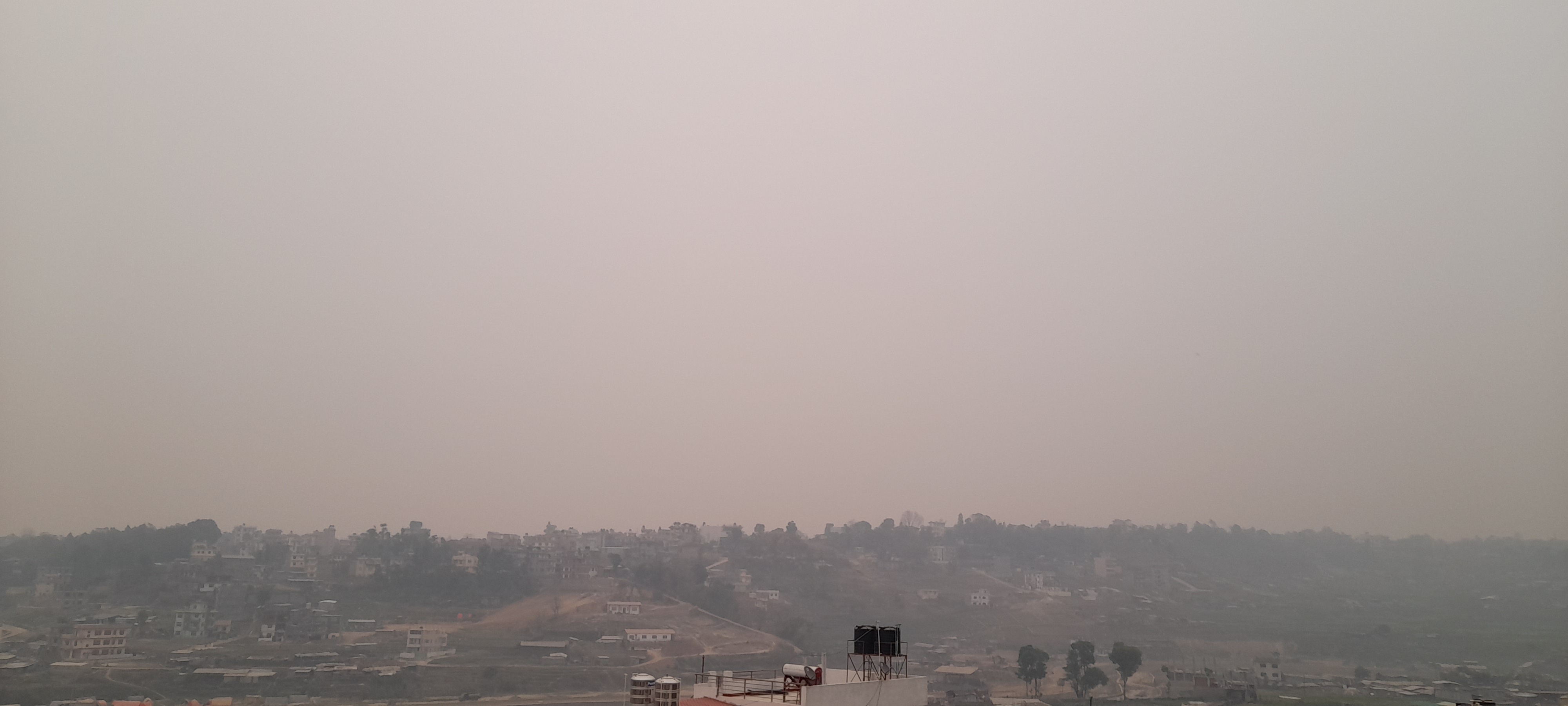 Earlier, on March 26, a statement issued by the Ministry of Health and Population (MoHP) of Nepal had warned people about the serious consequences of poor air quality, urging them to avoid travelling. The MoHP also advised people not to drive their vehicles otherwise than in an emergency.
The unexpected rise in the level of air pollution in Kathmandu is said to have occurred due to the wildfires raging in forests near the valley and in the Makawanpur district of Nepal. Furthermore, the smoke produced from brick kilns and vehicular emissions have contributed to the increased level of hazardous haze in Kathmandu and other cities across the country.
As per the Ministry of Home Affairs of Nepal, as many as 115 locations in the country have reported forest fires in just the last week
Langtang National Park, located some 32 kilometers north of Kathmandu valley, witnessed a massive wildfire on March 27
The Air Quality Index (AQI) that reached 294 in Kathmandu at 5 pm on March 27 had decreased to 240 by 4 pm today but this is still considered to be very unhealthy
Records at the Department of Environment of Nepal indicated an AQI of 443 in Bhaisepati, 221 in Kirtipur, and 220 in Bhaktapur on the afternoon of March 27An AQI value below 50 is considered to be good air quality while an AQI above 300 is hazardous
IQ Air, a Switzerland-based air quality technology, ranked Kathmandu as the most polluted city with 275 AQI, followed by Beijing (186 AQI) and Mumbai (169 AQI)
On January 4, the AQI in Kathmandu exceeded 400 according to measurements taken by the Department of Environment (DoE) of the Ministry of Forest and Environment of Nepal.
Meanwhile, many domestic and international flights at the Tribhuvan International Airport (TIA) have been affected due to poor visibility resulting from the current increased AQI level in Kathmandu, the capital city of Nepal.