Amid widespread public criticism for not exploring ways of procuring vaccines, the Government of Nepal (GoN) has also failed to assess exactly what is needed in terms of aid dispatched by the international community to help the country to fight the COVID-19 pandemic.
No clear aid-dispatch strategy
Despite media reports concerning a shortage of equipment in local hospitals, the country's Health Ministry appears to have no clear-cut policy to address the needs of hospitals and hence no clear strategy concerning the distribution of aid that the international community has been shipping to pandemic-hit Nepal for weeks now.
Asked by DevelopmentAid what the exact estimates of Nepal's COVID-19 medical requirements were and how GoN will deliver the supplies dispatched by the international community, Sher Bahadur Tamang, the newly appointed Minister for Health and Population of Nepal said: "We are looking after it and soon we will have an assessment on Nepal's requirements."
Although there have been very few reports concerning the distribution of aid to hospitals in some provinces of the country, Minister Tamang said that international support was needed to complement Nepal's efforts to contain the current COVID-19 surge.
Vaccine shortage
Nepal, which is home to about 30 million people, has been hit by a second COVID-19 wave since May this year and, although the pace of the spread of infection has slowed recently, the country badly needs both support and vaccines. So far, Nepal has received and bought a total of 4.2 million vaccines, including 348,000 via the UN-led COVAX platform.
Commenting on the situation in a conversation with DevelopmentAid, Nona Deprez, EU Ambassador to Nepal, stated that being one of the first and the biggest donors to COVAX, the EU is providing donations of vaccines to COVAX. She added that the EU was closely working with other development partners and the GoN to ensure that urgent medical supplies reach the hospitals.
Asked by DevelopmentAid if the EU Civil Protection Mechanism (CPM) could support Nepal with an immediate supply of vaccines through COVAX, Roland Schäfer, German Ambassador to Nepal said that Nepal would receive vaccines via the platform by the end of the year. At the same time, he noted: "As there is vaccine shortage in the world, there is no government across the world that has adequate vaccines and they need to be produced." By the end of this year, 1.3 billion vaccines will have been given to COVAX and some of those will reach Nepal he added.
More international aid
To support Nepal in its fight against the second wave of the pandemic, on June 18, Ireland and Denmark donated a large consignment of medical equipment and supplies in response to Nepal's appeal for assistance.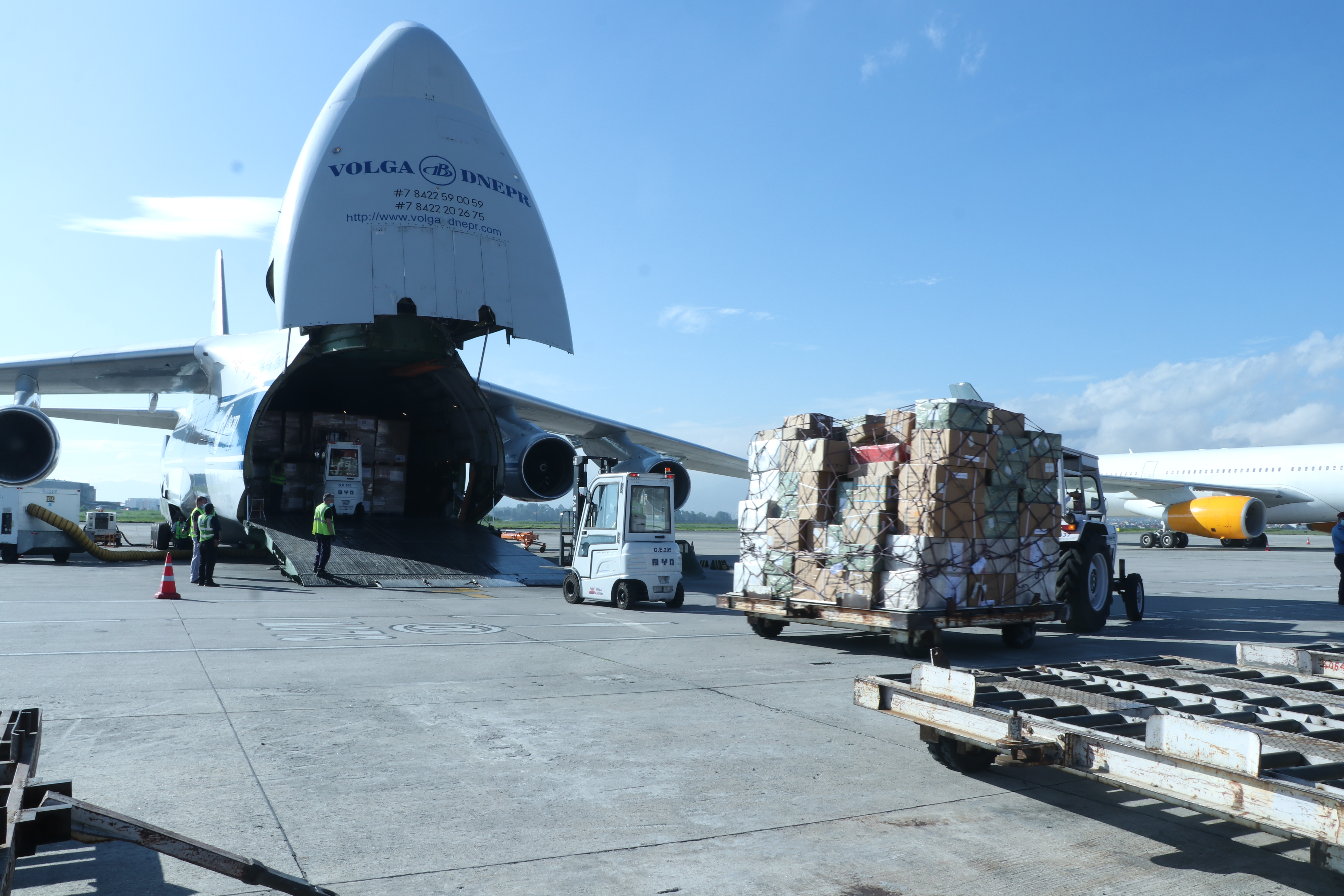 Medical equipment and supplies dispatched by Ireland:
72 oxygen concentrators, 12 BPAP airflow machines, and 44 ventilators
400 pulse oximeters, 50 respiratory monitors, and 50 defibrillators
100 thermometers, 728 oxygen regulators, and 99,750 protective coveralls
398 air regulators, 201,600 face shields, and 1,008,000 surgical masks
Medical equipment and supplies dispatched by Denmark:
26 ventilators and 50 nasal oxygen cannulas
96,000 visors, 96,000 isolation gowns and 96,000 FFP2 masks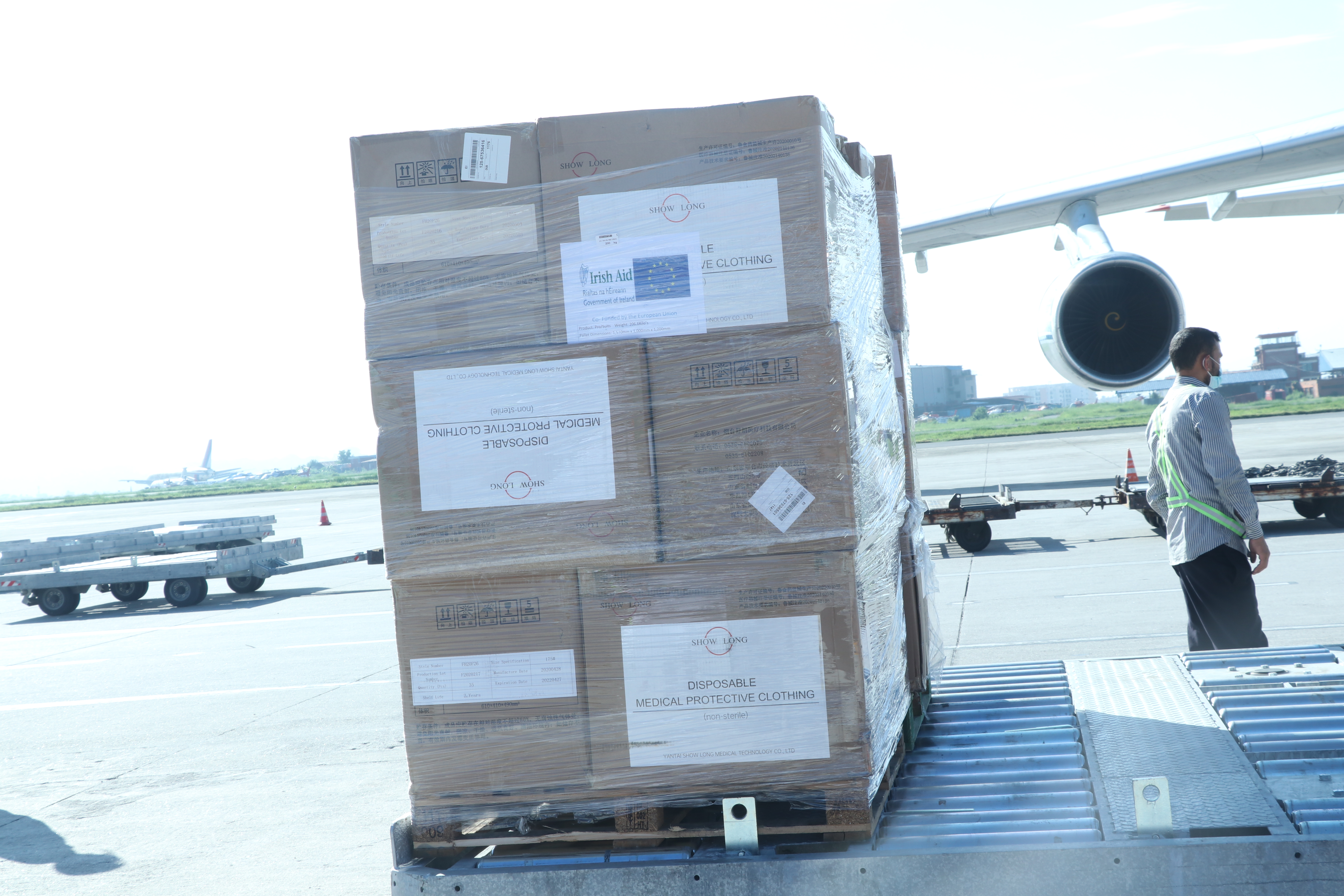 Ireland and Denmark are among 12 EU member states that have extended support to Nepal through the EU's CPM. The others are Austria, Belgium, Germany, Finland, France, Malta, Spain, and Slovenia. Italy and Lithuania are also expected to send their support shipments soon. Meanwhile, on June 16, the World Bank approved a US$150 million development policy credit to support Nepal's resilient recovery from the COVID-19 pandemic.
With 8,597 deaths so far, the second wave of COVID-19 has badly affected Nepal. As of 17 June, Nepal has recorded 615,984 confirmed COVID-19 cases of which a total of 545,662 have recovered while the number of active cases stands at 61,725.