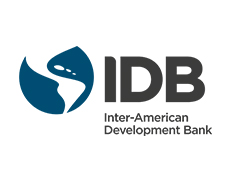 Strengthening of the Single Electronic Window for Trade and Business Facilitation: Consulting Services to Develop and Implement an Automated Construction Permit System
Details
Locations:
Trinidad and Tobago
Value:
US$ 2,116,125.00 (Vat Inclusive)
Sectors:
Information & Communication Technology
Categories:
Consulting services
Date posted:
Apr 25, 2018
Description
Borrower/Bid No: RFP/07/MTISEW-DIACPS-2017 (SEPA Reference number SEW-4-SBCC-CF)
Projeto: Strengthening of the Single Electronic Window for Trade and Business Facilitation

Descrição do Contrato: Consulting Services to Develop and Implement an Automated Construction Permit System
The Scope of Services for the Consultancy is to develop and implement an automated system for submission and processing of applications for construction permits spanning multiple government agencies. The Consultancy must modernize, simplify and streamline the process to obtain construction permits thus reducing the application transaction time, number of processes and costs to obtain construction permits in Trinidad and Tobago.

Duração do Contrato: Fifteen (15) calendar months plus thirty six (36) months of post-implementation support and maintenance.