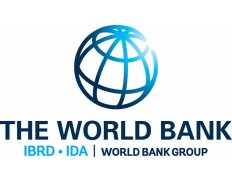 Andhra Pradesh Rural Inclusive Growth Project: Consultancy to Conduct Process Monitoring, Andhra Pradesh Rural Inclusive Growth Project (APRIGP)
Details
Value:
14,688,000.00 Indian Rupees
Sectors:
Monitoring & Evaluation, Poverty Reduction
Categories:
Consulting services
Date posted:
Apr 27, 2018
Description
Project ID: P152210

Project: Andhra Pradesh Rural Inclusive Growth Project
Bid/Contract Reference No: IN-SERP-AP-33046-CS-CQS
Scope of Contract: Selection of an Agency to Conduct Process Monitoring under APRIGP

to identify a consulting firm (hereinafter referred to as consultant) to collect, in an efficient and reliable manner data to monitor the processes:
Through Interviews with SERP staff and beneficiaries.
Review and collection of administrative data through observations of SERP activities such as trainings and meetings at the district/mandal/village level.
Tracking value addition process and taking up of techniques, technologies and partnerships, Frequency, regularity, attendance, recall and other outcomes of extension , training activities and capacity building activities.
The duration of the assignment is 12 months from the date of signing of the contract.
The Society for Elimination of Rural Poverty of Andhra Pradesh (through APRIGP) now invites eligible consulting firms (consultants) to indicate their interest in providing the services. Interested Consultants should provide information demonstrating that they have the required qualifications and relevant experience to perform the Services (Brochures, experience and description of similar assignments with cost,).
Duration of Contract: 12 Month(s)