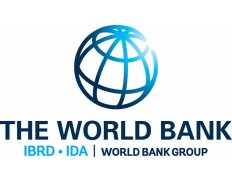 Pacific Aviation Investment - Tonga: Airport Master Plan - Review
Details
Value:
126,698.00 New Zealand Dollars
Categories:
Consulting services
Date posted:
May 17, 2018
Description
Project ID: P128939
Project: Pacific Aviation Investment - Tonga
Bid/Contract Reference No: TAL/CQS/A/C07
Scope of Contract: Desktop Review Strategic Infrastructure Plan (Master Plan) Fua'amotu International Airport (TBU). The main objective of this assignment is to revalidate the Strategic Infrastructure Plan which was previously completed in 2011 and update 20-Year Strategic Infrastructure Plan for Fua'amotu International Airport managed by Tonga Airports Ltd. The Desktop review of the Strategic Infrastructure Plan considers land use, modernization and expansion efforts. This will also help ensure the sustainability and viability of investments at Tonga's airports and consider passenger/movement forecasts, future design requirements, facilities and management options.
Duration of Contract: 4 Month(s)