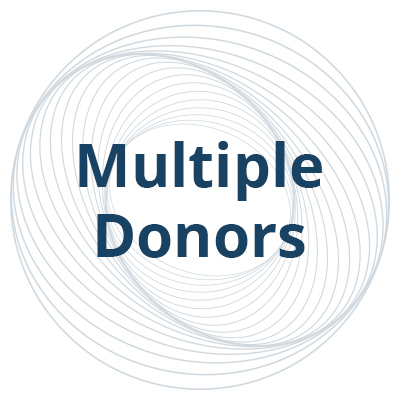 Strengthening Regional Umbrella Organisations for Sustainable Piped Water Services – Project Development for the ACP-EU Water Facility "Partnership Call"
Details
Sectors:
Grants & Grant Schemes, Water & Sanitation
Categories:
Consulting services
Description
Origin of Funding: Austrian Development Agency (Concept Note) and The International Association of Water Supply Companies in the Danube River Catchment Area (Full Proposal)
Detailed project description:
Background:
The European Commission, more specifically, the EU ACP Water Facility commissioned the call for proposal "Partnerships for Capacity Development" which aimed at supporting the formation of North-South and South-South partnerships through the transfer of expertise, knowledge sharing and joint learning in the field of water supply and sanitation.

Objective:
The objective of the consultancy was to prepare a concept note and a full proposal (2 stage application procedure) for an EU ACP Water Facility grant. The application was successful and hence opened the possibility to link the Ugandan Umbrella Organisations for Water and Sanitation with corresponding Austrian water sector institutions who themself support to their members on a multitude of levels: This ranges from supporting the formulation of technical and management standards to training in cost-efficient and effective service provision. Their experiences shall be made available for the Ugandan Umbrella Organisations, thus contributing to improved sustainability of water supply and sanitation infrastructure investments in the country.
Services:
- Participatory analyses of the Umbrella Organisations capacity development needs regarding not only technical aspects but also administration and management as well as economic and financial management issues
- Assessment of the present institutional arrangement and share of responsibilities with specific focus on the interface and interaction between WSDFs, Umbrella Organisations and their member schemes
- Development of implementation and capacity development approach in close collaboration with MWE representatives (DWD and DWRM), representatives of international donor agencies, non-governmental organisations
- Conceptualisation of a range of methods to facilitate a learning process between Ugandan Umbrella Organisations and Austrian water sector organisations
- Identification of project partners in Uganda (e.g. WSDFs) and Austria
- Drafting of a concept note (positively evaluated) and a full proposal (recommended for funding) suitable for applying at the EU Water Facility level