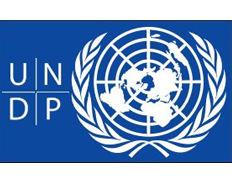 Development of Performance Management System for Street Cleaning and Waste Management Services in 23 Municipalities of Georgia
Details
Sectors:
Information & Communication Technology, Pollution & Waste Management (incl. treatment)
Categories:
Consulting services
Date posted:
Dec 30, 2019
Description
Contract Reference Number: 104/10/2019
Description of Contract: Development of Performance Management System for Street Cleaning and Waste Management Services in 23 Municipalities of Georgia.
Specific Objectives
The specific objectives of this assignment are: 1) develop a Performance Management System (PM5) for two municipal services: a) cleaning of streets, parks, public gardens and other public areas in the territory of the municipality, and b) municipal waste management, which shall help local Authorities to better plan, manage, assess and improve service provision; 2) pilot the PMS, in cooperation with the MSDA2 in eight (8) municipalities, 3) facilitate successful replication of the PMS in additional fifteen 1151 municipalities in cooperation with the MSDA, 4) promote the PM5 together with the MSDA in another sixteen (16) municipalities. It is important to develop a simple, user-friendly, easily applicable Performance Management System, using the most appropriate applicable methodology and complemented by an on-the-job guide and other relevant knowledge material (including guidebooks etc). Furthermore, the Performance Management System developed shall be applicable to all municipalities of Georgia and thus allow for comparisons in public service provision quality among municipalities.
The performance management system shall include establishing a systematic approach towards identifying, collecting and using performance-related information and other relevant data to monitor the achievement of targets and milestones in service provision. This will enable municipalities to measure their progress towards the achievement of their vision and the objectives they set It will also enable municipalities to identify potential problems at an early stage and take corrective action in a timely manner. Furthermore, it will allowmunicipalities to assess how realistic programmes and projects are in practice and develop mun strategic icipal Performance Management plans, which may be adjusted periodically. In addition. performance-related information shall provide municipalities with a tool for comparing their own performance in the provision of specific services, both against the performance of other municipalities and with prevalent good practices. To facilitate knowledge-sharing among municipalities, nationwide, as well as encourage municipalities to wise their service provision standards, both the FRLD 2 and DGG projects MII support the National Association of Local Authorities in Georgia (NALAG) to establish a "Best Practices Programme", through which municipalitim that have adopted best practices in key areas of their responsibility will be identified and be awarded with the 'Best Practice Status" for a period of one year. It is envisioned that the Best Practices Programme will serve as a nationwide platform for knowledge-sharing and a useful tool for scaling up and out successful practices. Through such a Programme, the best performing municipalities will be supported in sharing their good practices with the wider local govemment community through a series of activities. It is envisioned that these activities will includes national event where the winner Local Self-Governments (LSGs) - will present their best practices to the wider public through several modalities i.e. open days, study visits, production of publicity material, web publications, etc. By acknowledging and rewarding best performing LSGs and supporting them to act as centres of excellence from which other municipalities can team, the project will facilitate information dissemination and knowledge-sharing among municipalities that will ultimately lead to driving up service delivery standards even further. The projects will pay particular attention to ensure that gender responsive and socially inclusive service delivery is in place through supporting municipalities incorporating gender and social / vulnerability considerations into performance management systems. The standards and methodologies introduced for the pilot services will serve as a basis for designing the similar system for other municipal competencies by the Local Self-Governments (LSGs).
Duration of contract: 24 months