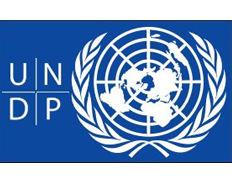 Elaboration of Legal and Institutional Framework for Multi-hazard Early Warning System and Climate Information
Details
Sectors:
Disaster Reduction , Environment & NRM, Law
Categories:
Consulting services
Date posted:
Dec 30, 2019
Description
Contract Reference Number: 118/12/2019
Description of Contract: Elaboration of Legal and Institutional Framework for Multi-hazard Early Warning System and Climate Information.
Specific Objectives
The objective of the required services is to develop a package of documents strengthening the legal and institutional frameworks for MHEWS and climate Information Issues In Georgia that includes Policy statement, Strategy, Legislation/Regulations, Procedures, Enforcement Acts, Codes of Practice, Protocols, Guidance, Framework documents and etc.
The goals of the assignment are: 1. Development of climate risk regulatory framework; 2. Development of institutional framework for MHEWS.
Specific targets to be achieved under each goal by the service provider are the following:
1. Development of legal framework for hazard, vulnerability and risk assessment and MHEWS, through:
1.1 Development of framework legislation on the management of hydro.meteorological hazards (flood, mudfiow, landslide, hailstorm/windstorm, avalanche and drought) in accordance with EU Directives, WMO and other applicable International standards; 1.2 Development of policy and legislative framework governing the Multi-Hazard Early Waming System 1.3 Development of policy and legislative instruments to enforce the agreed-upon arrangements and standardized and institutionalized hazard, risk and vulnerability assessment methods for Georgia;
2. Development of institutional framework for MHEWS, through:
2.1 Identification of roles, responsibilities and institutional arrangements for EWS at all levels, particulady the communication and dissemination of early warning; 2.2 Development of communication lines between different agencies and development of Standard Operational Procedures, Communication Protocols and Codes of Conduct for each of the agencies responsible for the various elements of the MUMS and response;
2.3 Development of national operational maintenance procedures for hydrometric network in compliance with WMO guidelines
Scope
The service provider will be expected to work closely with the team of experts to be hired under the overall program. Particularly, regulatory framework for multi-hazard mapping and risk assessment shall be developed with support from the team of experts working on development of the unified methodology and Standard Operation Procedures for multi-hazard mapping and risk assessment. Furthermore, team of experts working on vulnerability assessment methodology and SoPs will provide relevant inputs for development of legal documents pertaining regulatory frameworks for vulnerability assessment. As for development of regulatory frameworks for components of Multi-hazard Early Warning System (MHEWS), the activities will be supplemented by the team of international experts under GCF funded project. In addition, the service provider shall support integrating climate induced flood and droughts risks management Into water legislation by adaptation of 424 EU Water Framework Directive CO guidance document on giver Basin Management under Changing Climate. Moreover, the project will assist the MEPA in translation, adaptation and adoption of the Guidance for Reporting under the Floods Directive (2007/6E04
Furthermore, the service provider will be expected to work closely with Emergency Management Service, National Security Council, Ministry of Environment Protection and Agriculture, Ministry of Internal Affairs, and other relevant line ministries.
Duration of contract: 12 months