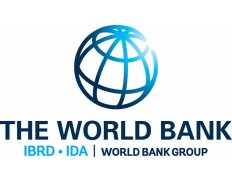 Development of a Financing Mechanism for Rural Water Systems in Rwanda
Details
Sectors:
Macro-Econ. & Public Finance, Water & Sanitation
Categories:
Consulting services
Date posted:
Jan 20, 2020
Description
Detailed project description:
Background:
The existing financing modalities in Rwanda's water supply and sanitation sector were highly fragmented, in a context of otherwise remarkable progress in sector reform and harmonisation. The Government of Rwanda was therefore interested in exploring mechanisms which can assist in financing the rural water and sanitation sector, including in particular piped systems. Funding was being handled either through the central government budget, while the responsibility for service provision was vested in the local governments, or through project modalities. The new mechanism had to provide appropriate channels for government funding as well as for donors that were not able to or not interested in providing budget support, and ensure appropriate involvement of local governments.

Objective:
The aim of the assignment was to develop a detailed concept for the financing of rural water infrastructure in Rwanda.
Services:
Task 1 - Review existing financing mechanisms:
For this task, the existing financing and institutional provisions used in the rural water and sanitation sector in Rwanda were mapped, existing documentation was reviewed and key sector stakeholders including Government of Rwanda officers, donors engaged in the water sector in the country, active water sector NGOs and two local level governments were consulted. From this review, the consultant suggested a series of features re institutional and financial structures that should be present in any new financing mechanism in the sector.
Task 2 - Review institutional financing options:
The consultant evaluated different financing options based on the outputs of Task 1. Key factors to consider in this task were the procurement, regulatory and institutional issues associated with each option in respect to water supply and sanitation.
Task 3 - Recommend preferred option:
The shortlisted options, together with a set of proposed evaluation criteria, were presented to a stakeholder workshop to agree on the selection of the preferred option. Based on the outcome of this workshop the consultant recommended a preferred financing and institutional option; justified this recommendation; and provided a detailed analysis of follow on analyses or institutional reforms required to operationalize the recommended option.