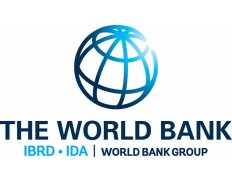 Conducting the capacity building program for microcredit organizations within framework of the "Horticulture Development Project" with the participation of IBRD
Details
Sectors:
Agriculture, Inst. Devt. & Cap. building, Micro-finance
Categories:
Consulting services
Description
Description: The principal objective is to build and strengthen the microcredit institutions so that it could become a partner financial institutions of WB "Horticulture Development Project" and improving much-needed human and institutional capacity for microcredit institutions while helping to increase client outreach and operational and financial sustainability.
Scope of consulting services
The institutional capacity of MCI's needs to be strengthened to ensure the microcredit institutions can effectively implement to changing regulatory and market conditions. The capacity building program will be structured as a 20-day intensive learning activity that will involve an integrated learning approach including plenary sessions, case-studies, group exercise & discussions, role play, term paper, participants' presentations and project visits, to facilitate learning and help understand microfinance institution operation in accordance with international best practices, generate ideas and solutions to better serve the microfinance clients (dekhkan farms and rural households).