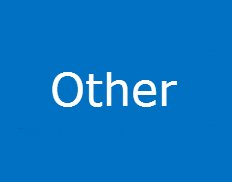 Modular robotic technologies for the rehabilitation of people with difficulty in movement - THERMES
Details
Sectors:
Health, Research, Science & Innovation
Date posted:
Jul 16, 2020
Description
Description:
The main objective of THERMES is to research, design and develop a set of new technologies that will be organized in modules, these modules will serve to configure different robotic platforms aimed at rehabilitation, neuro-rehabilitation and habilitation of the upper limb.
The philosophical objective that will guide us during the execution of the project, to achieve the main objective, will be to develop technological tools that allow robotics to be accessible in different socio-healthcare environments. From a national reference center, to places where this technology does not reach today, such as the residence of a patient who has suffered a Vascular Brain Accident (CVA) in a rural area. This involves allowing robotic rehabilitation platforms to be used at care points. Accessibility to robotic technology will be approached from different approaches:
_ Flexible Design: through the development of robotic technologies with which structural and functional modules can be changed, added / removed
_ Reduced cost: In order to reduce production costs, new haptic control technologies, new materials and new designs will be investigated and developed to reduce future production costs, without losing quality.
_ Portability: Advancing portability so that the system can be transported not only within an organization but to other places, this concept also includes ease of assembly and disassembly.
_ Ease of use: Advance usability, allowing the patient or a non-formal caregiver to launch therapies, without the need for direct supervision by a therapist.