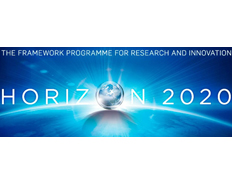 Production and deploying of high purity lignin and affordable platform chemicals through wood-based sugars - SWEETWOODS
Details
Locations:
Belgium, Estonia, Finland, France, Germany, Italy
Sectors:
Industry, Commerce & Services
Date posted:
Jul 21, 2020
Description
Programme: H2020-EU.3.2.6.1. - Sustainable and competitive bio-based industries and supporting the development of a European bio-economy
Topic: BBI.2017.F1 - Integrated 'zero waste' biorefinery utilising all fractions of the feedstock for production of chemicals and materials
Call for proposal: H2020-BBI-JTI-2017
Funding Scheme: BBI-IA-FLAG - Bio-based Industries Innovation action - Flagship
Grant agreement ID: 792061
Objective: The objective of the SWEETWOODS project is to demonstrate on an industrial level successful and profitable production of high purity lignin as well as C5 and C6 carbohydrates from hardwood by establishing a biore nery having throughput capacity 80 bdton/day. Unlike existing biore nery concepts, SWEETWOODS plant utilizes all the fractions of the biomass feedstock, with min. 95 % of its initial carbon content utilised. The current TRL of the selected fractionation technology is 7, aiming to reach TRL 9 by the end of the project. The efficient fractionation and conversion of biomass is enabled by novel enzymatic solutions. The dried solid lignin and depolymerized lignin are demonstrated in novel applications, namely in elastomer foams for tube insulation, rigid polyurethane foam panels for insulation, and polymer compounds intended for injection moulding. The high purity sugars (at least glucose, xylose and fructose) are demonstrated in novel end use cases, namely in production of bio-IBN, and xylitol production. The environmental and socio-economic performance of the SWEETWOODS plant operation and the developed products are evaluated by performing a Life Cycle Sustainability Assessment (LCSA), as well as a viability analysis.