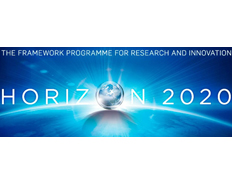 Deeping collaboration on novel biomolecular electronics based on "smart" nanomaterials - BIONANOSENS
Details
Locations:
Austria, France, Germany, Ukraine
Sectors:
Health, Research
Date posted:
Aug 21, 2020
Description
Programme: H2020-EU.4.b. - Twinning of research institutions
Topic: WIDESPREAD-05-2020 - Twinning
Call for proposal: H2020-WIDESPREAD-2020-5
Funding Scheme: CSA - Coordination and support action
Grant agreement ID: 951887
Objective: The Institute of Molecular Biology and Genetics (IMBG) is one of the leading research centres in Ukraine in the field of analytical biotechnology, with a great potential for the development of market-driven innovations. With the support of high-pro le research and innovation (R&I) institutes from Europe, which, together with IMBG form the BIONANOSENS consortium, the Ukrainian institute should be positioned as an international Centre for Excellence in analytical biotechnology also beyond national borders. BIONANOSENS implements tailor-made twinning actions helping to build and strengthen capacities at the beneficiary's end. Both the overall goal and the single objectives related to it (to establish institutional grant management procedures, better access to international networks, project proposal writing services, promotion and training of young researchers, service and facilitation to the dissemination and exploitation of research results etc.) are taking into full account IMBG's current operational situation. BIONANOSENS further exploits the ndings of a SWOT analysis, which was conducted for IMBG from 2012 to 2013 as part of the COMBIOM project (FP7). All activities are carried out against the state-of-the-art standards in managing EU funded R&I projects – including Responsible Research and Innovation, gender balance, open access (data management, Intellectual Property management), exploitation and commercialisation orientation, and ethics.