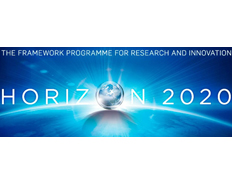 Genomics and Metabolomics in a Host- Microbe Symbiosis Network - SymbNET
Details
Locations:
Germany, Portugal, Switzerland
Sectors:
Health, Research
Date posted:
Aug 25, 2020
Description
Call for proposal: H2020-WIDESPREAD-2020-5
Funding Scheme: CSA - Coordination and support action
Grant agreement ID: 952537
Objective: Host-Microbe Symbiosis is a growing crucial axis of research in Biology, with impact in Human Health. Research in this field requires multidisciplinary highly skilled teams and collaborative research. To leverage the Host-Microbe Symbiosis research at FCG-IGC (Portugal) we will establish a European network in the use of Genomics and Metabolomics in this field. SymbNET, coordinated by FCG-IGC, will bring together the world leading research institutions EMBL (Germany), Kiel Univ. (Germany), and UNIL (Switzerland) and another local widening partner ITQB NOVA (Portugal), with whom we already collaborate locally. The network will bring together a consortium of leaders in the field that present a wide range of expertise, technological knowledge, scientific questions, and approaches in Host-Microbe Symbiosis. Therefore, SymbNET will be transformative to FCG-IGC and ITQB NOVA research and establish a center of excellence in Host-Microbe Symbiosis research in Portugal. SymbNET will promote transfer of knowledge and collaborations through programs of Researchers and Staff visit exchanges, collaborative projects, sponsoring the use of new technologies, organizing scientific meetings of the network, workshops, PhD Summer Schools, and a European meeting on Host-Microbe Symbiosis. There will be actions targeted at Early Stage Researchers to promote their research, training, mentoring, and networking, and ensuring gender equality in participation. The interaction with these leading institutions will also leverage FCG-IGC Research Management through the capacitation of the new Center for International Collaboration. SymbNET will promote a network for excellence in the field of Host-Microbe Symbiosis, capacitate the widening institutions, raise the profile and research quality of FCG-IGC, ITQB NOVA, and the other participating institutions, and establish an European consortium in this growing crucial area of research.