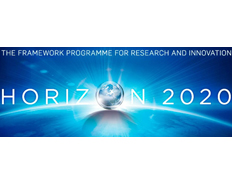 Molecular Mechanisms Associating Chronic Pain with Fatigue, Affective Disorders, Cardiovascular Disease and Total Comorbidity - PainFACT
Details
Locations:
France, Iceland, Norway, Spain, Sweden
Sectors:
Health, Research
Date posted:
Aug 31, 2020
Description
Programme: H2020-EU.3.1.1. - Understanding health, wellbeing and disease
Topic: SC1-BHC-01-2019 - Understanding causative mechanisms in co- and multimorbidities combining mental and non-mental disorders
Call for proposal: H2020-SC1-2019-Two-Stage-RTDH2020 SC1 2019 Two Stage RTD
Funding Scheme: RIA - Research and Innovation action
Grant agreement ID: 848099
Project description:
Identifying mechanisms responsible for affective disorders
Chronic pain is the main reason for disability and is strictly connected with serious disorders such as weariness, anxiety, depression and cardiovascular disease (CVD). Twin studies show that these connections are the result of common causal mechanisms. The EU-funded PainFACT project will work to elucidate these mechanisms and aims to identify biomarkers that are connected to these medical conditions. The project will develop predictive algorithms through machine learning technology and test them in prospective analysis. PainFACT will strongly emphasise pilot pain models and brain imaging techniques based on the findings between humans and mice and exploit multiple clinical data sets. PainFACT results will have a significant impact on diagnostic standards and categorisation of affective disorders and chronic pain.

Objective: Chronic pain (CP) is the leading cause of disability, and is strongly associated with fatigue, anxiety and depression ─ also major contributors to disability, and with cardiovascular disease (CVD) and mortality. Twin studies indicate that these associations are a consequence of common causal mechanisms. The main objective of PainFACT is to identify these mechanisms. Using hypothesis-free genomic, proteomic, transcriptomic and brain-imaging discovery in available human studies and in a large cohort of outbred mice with multiple comorbidities, we aim to identify biomarkers that are associated across conditions. Predictive algorithms will be developed through machine learning techniques and tested in prospective analysis. Mendelian randomization approaches will be applied to test for causality. Mechanistic studies will be carried out in validated behavioral and atherosclerotic mouse models. Predictive markers will be tested as possible mediators of effects of lifestyle and obesity. Unique features of this program of research is the strong emphasis on experimental pain models and brain imaging techniques, facilitating translation of findings between mice and humans, and exploitation of the largest study of experimental pain worldwide and of multiple clinical datasets ranging in size from tens of thousands to 1.1 million. A custom protein panel will be developed together with sex and age stratified algorithms, with expected impact for the prediction and monitoring of disease and comorbidity, and for tracking effects of life- style changes. It is also expected that PainFACT results will have major impact on the diagnostic criteria and classification of affective disorders and CP. The identification of novel causal biomarkers will provide new targets for development of medicines and yield new insight into the causes of comorbidity.