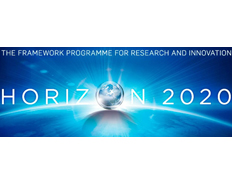 Factory Automation Edge Computing Operating System Reference Implementation - FAR-EDGE
Details
Locations:
Germany, Greece, Italy, Portugal, Sweden, Switzerland, UK
Sectors:
Information & Communication Technology, Science & Innovation
Description
Programme: H2020-EU.2.1.1. - INDUSTRIAL LEADERSHIP - Leadership in enabling and industrial technologies - Information and Communication Technologies (ICT)
Topic: FOF-11-2016 - Digital automation
Call for proposal: H2020-FOF-2016
Funding Scheme: RIA - Research and Innovation action
Grant agreement ID: 723094
Objective: Despite the proclaimed benefits (i.e. scalability, reliability, cost-effectiveness) of Future Internet (FI) technologies (i.e. edge & cloud omputing, IoT/CPS) for factory automation, their adoption from manufacturers remains low for various reasons, including echnology issues (e.g., poor situation awareness, limited deployments, no standards-based reference implementations) and the ack of a smooth migration path from legacy systems. FAR-EDGE is a joint effort of leading experts in manufacturing, industrial automation and FI technologies towards the smooth and wider adoption of virtualized factory automation solutions based on FI technologies. It will research a novel factory automation platform based on edge computing architectures and IoT/CPS technologies. FAR-EDGE will provide a reference implementation o emerging standards-based solutions for industrial automation (RAMI 4.0, Industrial Internet Consortium reference architecture), along with simulation services for validating automation architectures and production scheduling scenarios. FAR-EDGE will lower he barriers for manufacturers to move towards Industrie 4.0, as a means of facilitating mass-customization and reshoring. Emphasis will be paid in the study of migration options from legacy centralized architectures, to emerging FAR-EDGE based ones FAR-EDGE will be validated in real-life plants (VOLVO, WHIRLPOOL) in the scope of user-driven scenarios (business-cases) for mass-customization and reshoring, where tangible improvements relating to reliability, productivity increase, quality cost, reduction n adaptation effort/costs will be measured and evaluated. Also, a wide range of migration scenarios will be evaluated in the scope of a CPS manufacturing testbed. FAR-EDGE will also establish a unique ecosystem for FI factory automation solutions, which will bring together the FoF and FI ommunities (e.g., EFFRA, Industrie 4.0, AIOTI, ARTEMIS JU) and will ensure sustainability of FAR-EDGE results.