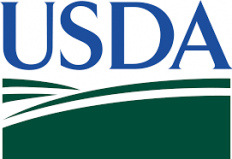 FSL Rhinelander Headhouse Roof Replacement
Details
Sectors:
Civil Engineering
Date posted:
Sep 15, 2020
Description
Notice ID: 1263PX20R0009
Description:
Work for this project requires the Contractor to be responsible for supplying all labor, materials, equipment, utilities, miscellaneous items, freight and delivery, and all necessary valid licenses for the work summarized as follows:

1. Remove and/or set aside as necessary rooftop equipment.

2. Full tear-off of existing roofing system: single-ply EPDM, ballast, insulation, sheet metal trim.

3. Install additional wood blocking as necessary to accommodate additional roofing insulation and to support sheet metal flashing and trim.

4. Install new roofing insulation. (Roof deck is adequately sloped for drainage.)

5. Install new fully adhered Single-Ply roofing system.

6. Replace sheet metal trim with drip edge and no water dam. Eliminate scuppers.

7. Provide counterflashing at wall terminations. Cut reglet at concrete wall; remove pilasters.

8. Incorporate curbs and penetrations into the new roofing system. Follow roofing system manufacturer's flashing recommendations.

9. Re-install rooftop equipment.