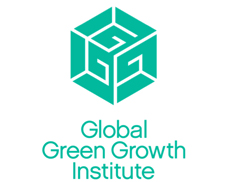 Production of e-learning Package for Pro Hijau Trainings in Indonesia
Details
Categories:
Consulting services
Description
Procurement No.: 100004250
Description:
service for the development of the contents package for the Basic Plan for e-learning training for Pro Hijau 1, Pro Hijau 2, and Pro Hijau 3 and guidelines for Pro Hijau Plus Plan e-learning.
The service providers for the Development of Pro Hijau e-learning will provide services within the following scope of work:
1. Coordinate with Pro Hijau e-learning Task Force – communicate and consult with the Task Force to get direction and approval on the following:
a. Attend Task Force Meeting. Be actively involved in each Task Force meeting and serve as Subject Matter Expert (resource person) to provide technical assistance and recommendations.
b. Structure and menu of Pro Hijau e-learning. Compose e-learning materials in accordance to the structure, objectives, and menu of Pro Hijau e-learnings.
2. Develop complete contents package of Pro Hijau e-learning
Pro Hijau e-learning trainings consist of three levels: Pro Hijau 1, Pro Hijau 2, and Pro Hijau 3. Pro Hijau e-learning in ASN Unggul is planned with two 2 options, (1) "Basic" option: fully self-learning e-learning and (2) "Plus" option: blended e-learning with extra features such as live chat, assignments from teachers or so-called Widyaiswara (WI), and other distance teaching with WI.
a. Design and develop Basic Plan (fully e-learning). In the "Basic" plan, participants will undertake independent study. All teaching materials are delivered online, without face-to-face portions at all. At the end, participants have to take a test and will receive certificates automatically generated by the system. The Basic plan e-learning takes place mostly in form of videography. As motion graphic or flash or other format best suited, it combines illustration elements, photos, video shots, and typography. Each video should be no more than 30 minutes long. Content delivery format need to consider: video format, Shareable Content Object Reference Model (SCORM) standard, flash or HTML5, and mobile.
b. Guidelines for the Design of the "Plus" Plan. The guidelines aim to help the WI to design e-learning classes using Distance Learning, Blended learning, and Massive Open Online Course (MOOC). The guidelines serve as a toolkit for the "Plus" plan design, describing e-learning design options and methods in a visual form, so that it can be understood easily by the teacher (WI). It is based on T-I-P-E Model:
• T (Tonton/watch): the training participants watch the teaching materials that have been provided by the teacher (WI).
• I (Interakasi/interaction): trainees interact with teachers and other participants.
• P (Pikir/Think): training participants think to solve a problem (quizzes or study cases).
• E (Eksplore/explore): the training participants explore other sources of knowledge to enrich their insights.
3. Coordinate with GGGI KCD Team
a. The vendor works under supervision of the GGGI Knowledge and Capacity Development (KCD) Team and reports to the KCD Lead for coordination, planning and approvals.
b. KCD Team will facilitate the vendor's engagement with GGGI government counterparts.