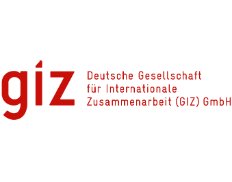 Gastronomische Versorgung und Konferenzbewirtung am Campus-Kottenforst / Gastronomic Supply and Conference Catering at the Kottenforst Campus
Details
Start Date:
February, 2022
Sectors:
Industry, Commerce & Services
Categories:
Non-consulting services
Date posted:
May 18, 2022
Description
Reference number: 81273498
Description: Der Campus Kottenforst wird von der GIZ prioritär als Lernstandort für die Weiterbildungsangebote der Akademie für internationale Zusammenarbeit (AIZ) genutzt.
Die Nutzerstruktur am Campus Kottenforst setzt sich aktuell primär aus den Seminar- und Veranstaltungsteilnehmern*innen und den Mitarbeitern*innen der GIZ zusammen. Mit der Ausschreibung soll für den Standort ein kompetenter Partner ermittelt werden, der durch eine professionelle Weiterentwicklung des gastronomischen Konzeptes die Gastronomie unter Berücksichtigung der konzeptionellen, gastronomischen Anforderungen wirtschaftlich effizient führen kann.
Ziel ist es, die besonderen Anforderungen der GIZ, insbesondere im Hinblick auf das Thema Nachhaltigkeit, unter strikter Berücksichtigung der vorgegebenen Rahmenbedingungen zu erfüllen, um eine optimale Mitarbeiter*innen- und Gästeverpflegung zu gestalten.
Anforderungen an die Mittagsverpflegung im Betriebsrestaurant Im Rahmen der Mittagsverpflegung werden am Standort Campus Kottenforst zwei Menülinien angeboten.
Eine Menülinie als Verpflegung der Seminarteilnehmer*innen und eine Menülinie als Verpflegung der Mitarbeiter*innen als GIZ-Menü. Um eine möglichst große Vielfalt anzubieten und unterschiedlichen Essensvorlieben nachzukommen, können auch Mitarbeiter*innen der Auftraggeberin die Verpflegung der
Seminarteilnehmer*innen wählen und Seminarteilnehmer*innen auch das GIZ-Menü.
Die Angebotsstruktur soll wie folgt ausgeprägt sein:
- 2 Menülinien, davon
o täglich 1 vegetarisch/veganes Gericht im Wechsel
o täglich 1 Mitarbeiter*innen-Gericht (4 x /Woche vegetarisch und 1x / Woche Bio-Fleisch/zertifizierter Fisch im Wechsel)
- Großer Salatteller vom Buffet (s. u.)
- Aktionsessen, z. B. Bowls, Frontcooking
Anforderungen an die Frühstücks- und Abendverpflegung
Das Angebot der Frühstücks- und Abendverpflegung orientiert sich grundsätzlich an den Anforderungen der Mittagsverpflegung. Entsprechend sind auch hier Vielfalt, Frische und verantwortungsvoller Wareneinsatz gefordert.
Anforderungen an den Kaffee-Automaten / Vending
Die bargeldlosen Automaten sind ganztägig, Montag bis Sonntag, zu betreiben und zwischenzeitlich zu reinigen und nachzufüllen. Es ist darauf zu achten, dass stets hinreichende Kaffeebecher, Löffel und Zucker sowie Süßstoff bereitgestellt sind. Es befindet sich ein Kaffeeautomat im Betriebsrestaurant, ein Gerät im Foyer Bereich im Erdgeschoss (bei Foyer Bar) sowie ein Kaffeeautomat im Foyer Haus 2.
Anforderungen an Konferenz- und Sonderbewirtung Bei Bedarf können für Konferenzen oder Meetings Speisen und Getränke gebucht werden. Die Service-Zeiten reichen von Montag-Freitag von 07:00-18:30. Nach Absprache sind auch Ausnahmen zu ermöglichen.
Die Veranstaltungs- und Seminarräume verteilen sich auf Haus 1, in dem sich auch die Küche befindet, sowie Haus 2. Bestellungen für Räume in Haus 2 müssen mit Wagen, über das nicht überdachte Außengelände transportiert werden. In Haus 2 befindet sich ein kleiner Back Office Bereich für den/ die zukünftige AN mit Stauraum und einem Schnellspüler.
Anforderungen an die Bewirtungspoints Die Bewirtungspoints, die über Tische, Stehtische und Wagen für benutztes Geschirr verfügen, werden montags bis freitags zwischen ca. 08:00 - 18:30 Uhr bewirtschaftet und dienen den Seminarteilnehmer*innen für eine kleine Stärkung zwischendurch. Hier können sich die Gäste selbstständig an kleinen fair gehandelten Snacks und Produkten wie Studentenfutter und an gesunden und leicht verdaubaren Produkten (z.B. saisonales Obst) bedienen. Neben kostenfreiem Wasser wird Kaffee (in Thermoskannen) mit der Auswahl an Bio-Milch oder Hafermilch sowie Tee (Heißes Wasser in Thermoskannen und Teebeutel) angeboten.
Der Bewirtungspoint in Haus 2, 1.OG, wird bei hoher Auslastung genutzt und ausschließlich mit Getränken bestückt (keine Snacks).
Anforderungen an die Foyer Bar Die Foyer Bar ist 24/7 für die Gäste verfügbar und nicht öffentlich zugänglich. Diese sollen dort die Möglichkeit haben, sich tagsüber in entspannter Atmosphäre aufzuhalten und/ oder gemeinsam den Abend ausklingen zu lassen.
Jegliche Bewirtschaftung darüber hinaus wird dem/ der AN nach Rücksprache mit der Auftraggeberin überlassen.
Anforderung an den Biergarten Der Biergarten soll bei gutem Wetter in den Sommermonaten und ausschließlich an Sonntagnachmittagen für die Gäste und Mitarbeiter*innen des Campus Kottenforst sowie den Bonner*innen, die in der Nähe des Bildungszentrums wohnen, zum geselligen abendlichen Anlaufpunkt werden.
Duration in months: 48
This contract is subject to renewal: yes
Description of renewals:
Die Auftraggeberin behält sich optional vor, Vertragsverlängerungen und/oder -aufstockungen auf Basis der in den Vergabeunterlagen genannten Kriterien an das in diesem Verfahren erfolgreiche Unternehmen zu vergeben; i. Ü. siehe ausführliche Leistungsbeschreibung
---
Description:
The Kottenforst campus is given priority by GIZ as a learning location for the continuing education courses Academy for International Cooperation (AIZ).
The user structure on the Kottenforst campus is currently primarily made up of the seminar and event participants and GIZ employees.
With the tender, a competent partner is to be identified for the location, who will be professional further development of the gastronomic concept, the gastronomy taking into account the conceptual, gastronomic requirements can lead economically efficiently.
The aim is to meet the special requirements of GIZ, especially with regard to the topic of sustainability, under strict consideration of the specified framework conditions in order to achieve an optimal Designing employee and guest catering.
Requirements for lunchtime catering in the company restaurant
Two menu lines are offered at the Kottenforst campus for lunch.
A menu line as catering for the seminar participants and a menu line as catering for the Employees as a GIZ menu. To offer the greatest possible variety and different
To meet food preferences, employees of the client can also provide catering for the Seminar participants choose and seminar participants choose the GIZ menu.
The offer structure should be as follows:
- 2 menu lines, of which
o 1 alternating vegetarian/vegan meal per day
o Daily 1 employee meal (4 x/week vegetarian and 1x/week organic meat/certified fish in the
change)
- Large salad plate from the buffet (see below)
- special offers, e.g. B. Bowls, front cooking
Requirements for breakfast and evening meals
The range of breakfast and evening meals is based on the requirements of the lunch catering. Diversity, freshness and responsible use of goods are also appropriate here required.
Requirements for the coffee machine / vending
The cashless machines are to be operated all day, Monday to Sunday, and cleaned in the meantime
and refill. It is important to ensure that sufficient coffee cups, spoons and sugar are always available sweetener are provided. There is a coffee machine in the staff restaurant and one machine in the foyer area on the ground floor (near the foyer bar) and a coffee machine in the foyer of Building 2.
Conference and Special Hospitality Requirements
If required, food and drinks can be booked for conferences or meetings. The service times range from Monday-Friday from 07:00-18:30. Exceptions can also be made by arrangement.
The event and seminar rooms are spread over House 1, which also houses the kitchen, and Building 2. Orders for rooms in building 2 must be placed in a vehicle via the uncovered outdoor area
be transported. In house 2 there is a small back office area for the future employee storage space and a quick-dishwasher.
Requirements for the hospitality points
The hospitality points, which have tables, bar tables and trolleys for used crockery, are open on Mondays to Fridays between approx. 08:00 a.m. and 06:30 p.m. and serve the seminar participants for one little refreshment in between. Here, guests can help themselves to small, fair-trade snacks and products such as trail mix and healthy and easily digestible products (e.g. seasonal fruit) serve. In addition to free water, coffee (in thermos flasks) with a choice of organic milk or Oat milk and tea (hot water in thermos flasks and tea bags) are offered.
The hospitality point in building 2, 1st floor, is used when there is a high occupancy rate and only with drinks stocked (no snacks).
Requirements for the foyer bar
The Foyer Bar is available to guests 24/7 and is not open to the public. These should be there possibility have the opportunity to spend the day in a relaxed atmosphere and/or end the evening together to let.
Any management beyond this will be made available to the contractor after consultation with the client leave.
Requirements for the beer garden
The beer garden is supposed to be open in good weather during the summer months and only on Sunday afternoons for the guests and employees of the Kottenforst campus and the people of Bonn who live near the live in the educational center, become a sociable meeting place in the evening.