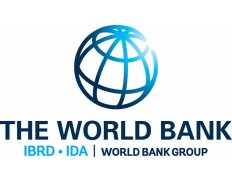 Third Party Monitoring of Yemen Emergency Health and Nutrition Project (YEHNP) AF-2 - WASH
Details
Start Date:
December, 2018
Sectors:
Civil Engineering, Monitoring & Evaluation, Water & Sanitation
Categories:
Consulting services
Date posted:
Jun 27, 2022
Description
Name of legal entity providing references: UNICEF
Detailed project description: The proposed grant for the YEHNP will help sustain and expand the delivery of integrated health, nutrition and water and sanitation services (WSS) in response to the persistent severe needs and continuous deterioration of the health, nutrition, and water and sanitation systems in Yemen.
Detailed description of the assignment (Services/Supplies/Works):
The role of Moore Yemen as a Third-Party Monitoring Organization (TPMO) aligns with the monitoring objectives for UNICEF programs in various areas to cover a wide range of UNICEF's key interventions in response to the Yemen crisis, including below but no limited to:
WASH Monitoring of:
NWRA (National Water Authority) and Safeguards interventions,
Water trucking and public water storage tanks for IDPs.
fuel delivery,
WASH facilities in HFs,
Rural/Urban WASH interventions,
RRTs monitoring,
Spare parts and maintenance to local water corporations to keep water systems and sewage treatment operational.
Support to IDPs and host communities on implementing a full WASH package, including improving water quality,
Access to water sources, and basic sanitation as well as hygiene promotion; and Cholera control and prevention measures.
Construction/BOQs monitoring
Monitoring of all UNICEF construction/rehabilitation work across Yemen. This includes rehabilitation of WASH work in Schools, Health Facilities, and water and sanitation projects to support the local water and sanitation corporations sustain their services to the communities.
Duration: Dec 2018 – present