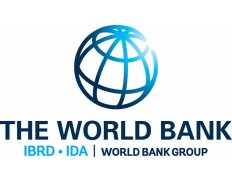 Third Party Monitoring of Yemen Desert Locust Response Project (DLRP)
Details
Start Date:
January, 2022
Sectors:
Food Security, Monitoring & Evaluation
Categories:
Consulting services
Date posted:
Jun 27, 2022
Description
Name of legal entity providing references: FAO
Detailed project description:
With the eruption of the conflict and war in Yemen early 2015, resulted in catastrophic consequences on various socio-economic life aspects of Yemenis that continued to afflict the different population segments throughout the country. These include the suspension or at best the disruption of basic public services, and civil services salary payments, rapid depreciation of the local currency, and shortage of imported goods. This situation left many Yemenis without regular income and threatened by food insecurity.
In response to such circumstances and fragile conditions, FAO has started the implementation of numerous projects and programs in coordination with funding agencies and donor states throughout the country. Among these interventions, FAO is implementing the Yemen Desert Locust Response Project (DLRP).
Detailed description of the assignment (Services/Supplies/Works):
Moore Yemen was generally engaged in accurately capturing, verifying, and cataloguing data and information on the progress of implemented activities and the results that are being achieved by the DLRP project and sub-projects.
This Third-Party Monitoring supported FAO to provide the project coordination team (PTC) and other stakeholders with better means for learning from field experience, improving service delivery to the community, planning, and allocating resources, and demonstrating results.
The monitoring work within the present FAO mission will cover specific interventions and services provided by FAO, social fund for development (SFD), and other implementing partners (IPs) through the DLRP project.