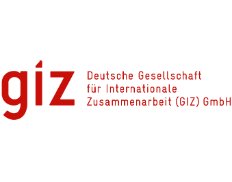 Final Evaluation of the Integrated WASH and Food Security and Vulnerable Livelihoods, and protection response for conflict-affected people
Details
Sectors:
Food Security, Monitoring & Evaluation
Categories:
Consulting services
Date posted:
Jun 28, 2022
Description
Name of legal entity providing references: OXFAM
Origin of Funding: German Federal Foreign Office
Detailed project description:
The overall outcome of the project is to provide equitable, safe, and appropriate access to WASH, emergency food security, livelihood opportunities and protection for the most vulnerable communities, particularly women and girls, to meet their basic needs to cope with the impact of the conflict. This project aimed to increase access to safe water provision and sanitation solutions, with a long-lasting and equitable impact on community health, wellbeing, and resilience.

The project also aimed at addressing immediate causes of food insecurity and malnutrition through improved access, availability, and utilisation of food by restoring livelihoods or developing income generating activities for the most vulnerable women, men, girls and boys. In addition, it aimed at strengthening community-based protection mechanisms to prevent, mitigate, and respond to the social protection needs of vulnerable and highly at-risk women, men, girls and boys through community-based protection networks (CBPNs).
Detailed description of the assignment (Services/Supplies/Works):
The final evaluation is intended to assess the performance of two components of the GFFO-funded grant that are strategic for future Oxfam's programming: 1) integrated Wash interventions, and 2) Food Security and Vulnerable Livelihoods (EFSVL).
The specific objectives of the evaluation are to:
Assess the performance and results of the WASH and Food Security, protection components of the GFFO grant in relation to project goals.
Assess the relevance, effectiveness, efficiency and impact of the WASH and EFSVL, and protection components of the GFFO grant.
Assess the extent to which the GFFO grant developed local capacities and plans to ensure that the positive outcome of the WASH, EFSVL, and protection interventions can be sustained.
Assess the effectiveness and efficiency of the WASH, EFSVL and protection component of the grant with a focus on effectiveness of cost, beneficiaries targeting and activity selection.
Assess the extent to which the programme addressed cross-cutting issues set out in the program strategy focusing on gender, age, and inclusion.
Identify lessons and evidence-based recommendations on how to improve design and implementation of WASH program. EFSVL, and protection especially on aspect of building resilience capacities of communities.
To evaluate the impact and outcome of protection resilience building activities such as IGA for protection caseloads, provision of cash to start-up businesses, voucher and women to women markets
Disseminate the results of the evaluation to stakeholders to further promote learning and accountability