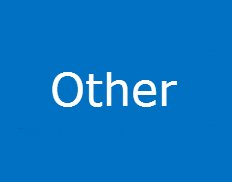 Spot Check services for UNICEF Yemen
Details
Categories:
Consulting services
Date posted:
Jun 28, 2022
Description
Name of legal entity providing references: UNICEF
Origin of Funding: Multiple Donors
Detailed description of the assignment (Services/Supplies/Works):
Moore Yemen was contracted under a Long-Term Agreement (LTA) with UNICEF Yemen to conduct the Spot Check services for Implementing Partners in Yemen under the Harmonized Approach to Cash Transfer (HACT) activities.
The objective of the Spot-Checks is to determine whether the funds transferred to IPs were used for their intended purpose and in accordance with the work plan. Without appropriate completion of the assurance activities, the HACT framework would only serve as a mechanism for risk assessment/identification, rather than a mechanism for risk management and mitigation. This would expose the United Nations to significant risk and audit findings.
We perform the Spot-Checks procedures to assess the accuracy of the financial records for cash transfers to the IP and the status of programme implementation (through a review of financial information), and to determine whether there have been any significant changes to internal controls.