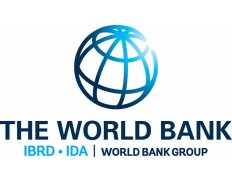 Third Party Monitoring of Yemen Smallholder Agricultural Productivity Restoration and Enhancement Project (SAPREP)
Details
Sectors:
Agriculture, Monitoring & Evaluation
Categories:
Consulting services
Date posted:
Jun 28, 2022
Description
Name of legal entity providing references: FAO
Detailed project description:
Smallholder Agricultural Production Restoration and Enhancement Project (SAPREP) was initiated based on the proposal submitted by the Government of Yemen in June 2013 to the Global Agriculture and Food Security Program (GAFSP) and as an emergency response to the deteriorating food security situation in Yemen. The main feature of the project proposal was to address the major challenges to the Yemeni agriculture sector identified in the National Agriculture Sector Strategy (NASS) adopted by the Government of Yemen in 2012, including food security, smallholder agricultural productivity, and climate resilience.
The project intended to provide support to poor households and smallholders to increase agricultural production, income, and nutrition; and help most vulnerable and conflict-affected farmers to re-engage in crop and livestock sectors to restore their livelihood and provide income for their basic needs.
Detailed description of the assignment (Services/Supplies/Works):
Moore Yemen was contracted to collect information and data about the project interventions results through beneficiary surveys and key informant interviews assessing and analysing project achievements and perceived impact of the interventions based on the field survey and secondary project documents.
Moore Yemen was responsible for identifying and documenting lessons learned and formulating evidence-based recommendations to improve similar future interventions.
The final survey took place and the three groups of project activities: sub-component 1.1, sub-component 1.2, and sub-component 1.3. In total, 3,158 beneficiaries' households were interviewed, and 590 key informant interviews were conducted.