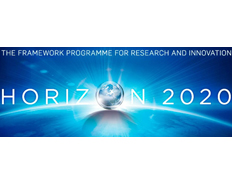 Linknovate – Connect with Emerging Technologies and the Key-Players Behind Them: LKN
Details
Sectors:
Information & Communication Technology, SME & Private Sector
Date posted:
Mar 23, 2023
Description
Programme(s): H2020-EU.2.1.1. - INDUSTRIAL LEADERSHIP - Leadership in enabling and industrial technologies - Information and Communication Technologies (ICT)
H2020-EU.2.3.1. - Mainstreaming SME support, especially through a dedicated instrument
Topic(s): SMEInst-01-2016-2017 - Open Disruptive Innovation Scheme
Call for proposal: H2020-SMEINST-1-2016-2017
Funding Scheme: SME-1 - SME instrument phase 1
Grant agreement ID: 744846
Objective:
The main publishing groups (e.g. Elsevier) perform business intelligence over scientific and technology-based content for which corporations globally pay top dollar (>50k€/license year), leaving SMEs and independent professionals 'in the dark'. They have to rely on complex patent analysis tools and scientific search engines to make sense of data, and to detect trends and emerging technologies. LINKNOVATE (LKN) brings a disruptive solution, harvesting metadata from multiple sources, not just publications and patents but also more up-to-date sources (e.g. conferences, grants, news), and addressing the opportunity to attract user generated content. These are the foundations of our 'Discovery engine'. LKN provides business intelligence software tools for our clients to identify emerging technologies and markets, and the key-players behind them. Our mission is to build a tool able: 1) equip with a basic understanding of emerging technologies in one-click 2) help them understand the emerging verticals inside their topic of interest and keep track of them 3) identify forces disrupting that topic, key-players in it and the relationships between them Regarding our value for Europe, we are an SME friendly tool (Freemium model) and aligned with the 'quadruple helix model' and the industry 4.0 principles to have a less linear and more open innovation process. Our aim is to become the go-to tool for business intelligence, for technologists and strategists. LKN will be commercialized under a freemium subscription model. With LKN as our growth axis, we expect to reach 9,5M€ in revenue and 55 employees by 2020. Instrument for SMEs is a unique opportunity for us to gain momentum, and reinforce our competitive advantage. During Phase 2 we will focus on the scale-up and the high growth of the company, for which we estimate a total budget of 1.5M€ for 18 months.