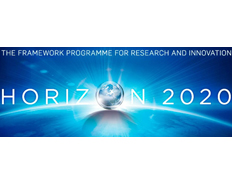 Details
Sectors:
Information & Communication Technology, SME & Private Sector
Date posted:
Mar 23, 2023
Description
Programme(s):
H2020-EU.2.1.1. - INDUSTRIAL LEADERSHIP - Leadership in enabling and industrial technologies - Information and Communication Technologies (ICT)
H2020-EU.2.3.1. - Mainstreaming SME support, especially through a dedicated instrument
Topic(s): SMEInst-01-2016-2017 - Open Disruptive Innovation Scheme
Call for proposal: H2020-SMEINST-1-2016-2017
Funding Scheme: SME-1 - SME instrument phase 1
Grant agreement ID: 762978
Objective:
"In the on-demand digital era, time has become one of the most valuable commodities. Companies thrive or fail due to their process speed. This requires companies to track and optimize every step in their customers' ""journey"" - the chain of events that begins when a customer first interacts, and ends when the product or service is delivered or completed.
Current solutions for LiveJourney are inadequate as they do not track or optimize time, and are difficult to install and integrate with existing systems.
LiveJourney is a breakthrough SaaS solution that enables companies to track and optimize their customer journeys through a simple web dashboard. It uses real-time data visualizations and algorithms with complex process mining and statistical models. LiveJourney tracks and predicts journey time, can be used out-of-the-box even by non-technical staff, and is accessibly priced for any company.
Early trials shows it can reduce journey times by 10-25%, predict journey duration with 82% accuracy, and increase customer retention by 8%.
It is developed by Your Data Consulting, a French SME launched in April 2015 by five experienced founders. It has already developed and released a working beta version of its product, attracted five clients including major French brands, and earned €150K in revenue.
It targets B2B customers including large enterprises in logistics, supply chains, finance, insurance and automobile manufacturing. It will scale up in France and expand to Germany, Italy, Spain, United Kingdom and United States, where there are 25,885 applicable companies and a TAM of over €1.1B. It reaches customers via direct sales and partner agents. By 2020 it will scale to 24 staff, achieve €7.4M in revenue, earn an EBIT of €2.01M.
LiveJourney is now applying to undertake a Feasibility Study to prove technical and commercial viability and subsequently raise a larger funding round to fully commericalize its innovative product."