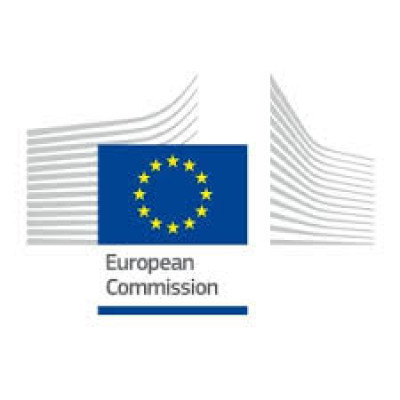 Artists for Artists Residency Network: AFAR Network
Details
Locations:
Austria, Croatia, Germany, Romania
Date posted:
Apr 26, 2023
Description
Programme(s): Creative Europe Programme (CREA)-undefined
Topic: CREA-CULT-2022-COOP-1
Type of action: CREA Lump Sum Grants
Project ID: 101100309
Objective:
Artists for Artists Residency Network aims at improving the mobility of contemporary visual artists and curators, contributing to creating increased
opportunities for women in the arts, in the four European partner regions - Romania, Germany, Croatia, and Austria. The consortium consists of the
a lead organisation, from the field of contemporary art (ARAC) – Bucharest, Romania, with its three international partners - The Goethe Institute
network, the Croatian Association of Fine Artists, and Künstlerhaus Vienna. An additional associate strategic partner of the project is La Kunsthalle
Mulhouse which is also the Centre d'Art Contemporain d'Intérêt National de la Ville de Mulhouse, housed in the Fonderie, a former industrial
building that it shares with the University of Haute-Alsace, the city's archives and the Ateliers Pédagogiques d'Arts Plastiques. Local partnerships
are underway with universities and academies in all the partner countries' main educational cities, as well as with local authorities and grass-roots
NGOs in local communities. The project focuses on the under-represented emerging art scenes in Europe, such as in Croatia and in Romania, with
few and underdeveloped programs of international exchanges and trans-cultural dialogues. Artists and curators from Eastern Europe are less likely
to be actively and consistently included in long-term collaborations and international exhibitions. Thus, the project provides a range of new
opportunities to art practitioners of all ages, across a variety of artistic mediums and backgrounds, with special regard to women in the arts and
gender equality, to become involved in a series of residencies, fellowships, talks, and exhibitions where they can contribute and work together with
their peers in creating self-sustainable models of mutual support and cooperation. Especially in the current post-pandemic context and the present
political and social conflicts in Europe, the project provides opportunities for in-depth dialogue with new audiences in the partner countries. The
main topics are related to long-term cultural and social connections between local contexts, regarding cross-cutting themes of ecology and
inclusion, specifically concerning wartime and economic migration of people. This will be achieved through methods that include networking events,
co-shared working spaces, case-study research of proposed models of residencies, knowledge-sharing between the partners in organising
residencies and public artist/curator talks, the development of an advocacy strategy for increased mobility of artists and curators in the consortium
countries. The AFAR Network project will engage new audiences, including young audiences and participants, with a majority of women artists and
curators, by providing a hands-on approach to cultural international cooperation. It will create and document innovative models of residencies
based on shared working spaces and networking methods, making use of pre-existing resources, data collected from other European initiatives,
and consortium expertise to encourage change in local cultural policies in Croatia and Romania. Through the public program, including talks and
exhibitions, the project aims to reach at least 2000 people and to expose at least 5000 more to the project through the online presence and
promotion on dedicated platforms for art events. The outcome will consist of the increased awareness of the importance of cultural mobility, at a
public and legislative level, especially in periods of cultural resistance and recuperation in the (post) crisis context of nowadays Europe,
strengthening a sense of belonging among EU citizens and connection to contemporary visual arts.