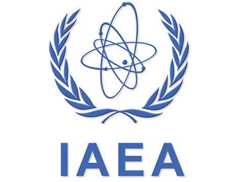 Climatic Simulation Chamber for Syria
Details
Sectors:
Environment & NRM, Laboratory & Measurement
Description
Reference: 623666 - REQ117456
Description: Climatic Simulation Chamber for Syria (SYR2006)
1. Functional and Performance Requirements
The System shall meet the following functional and performance requirements:
• It shall enable thermal cycling, humidity-freeze, and damp heat test according to IEC 61215 Standards;
• It shall include a perfectly isolated chamber with a large enough space to enclose solar panels with a dimensions of 2400*1400 mm;
• It shall have an automatic control of temperature and humidity with programmable cycles; and
• It shall include a safety protection system.
The System shall support racks to fix PV panels and shall have a built-in water tank.
2.Technical Requirements
Standard IEC 61215
Thermal cycle test 50 ~ 200 cycles from -20℃ to +85℃
Humidity freeze test 10 cycles from +85℃ & 85%RH to -20℃ & 85%RH
Damp heat test 1000h at 85℃ & 85%RH
Internal Test Area Dimensions > 2400*1400*500 mm
Power Source 220V / 50Hz
Temp. Range -20 ~ +85 ℃
Temp. Uniformity ≤ ±2.0 ℃
Temp Fluctuation ≤ ±0.5 ℃