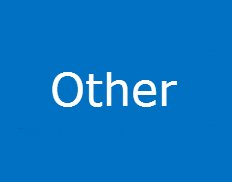 Qualitative Study to Assess the Impact from Innovative Co-investment Business Expansion Grants
Details
End Date:
September, 2022
Sectors:
Livestock (incl. animal/bird production & health), Research, SME & Private Sector, Trade
Categories:
Consulting services
Description
Donor: Land O'Lakes Venture37
Description: The project aimed to reduce losses, improve food safety and quality, boost competitiveness, productivity and trade within the Georgian dairy and beef market systems.
The purpose of this assignment is to conduct an in-depth qualitative study to follow up with the closed out and current sub-awardees and collect qualitative information, as well as record the actual achievement progress of the set outcomes for each of the SQIL project grantee. The assignment aims to receive the feedback from the project participant grantees in terms of potential impediments and challenges faced during the implementation of the sub-awards as well as providing the clear insights for the potential success and good learning experience.
Method used: desk review key informant interviews and semi-structured interviews.
Location: Georgia (Kakheti, Imereti, Kvemo Kartli, Shida Kartli, Samtskhe-Javakheti, Guria, Mtskheta-Mtianeti, Tbilisi)