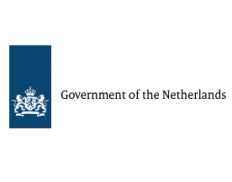 MINBZ - EA Translations Official Messages
Details
Contract value:
EUR 550,000
Categories:
Consulting services
Date posted:
Sep 21, 2023
Description
Reference number: 201865003.001.086
Information about a framework agreement or a dynamic purchasing system: The procurement involves the establishment of a framework agreement
Description: services for translating official messages into English. This tender is a board-wide tender, specifically for the translation of AB products.

Official messages are reports containing information about politics, security, human rights, specific groups and migration in other countries. Official messages are based on information from public and confidential sources. The writer uses information from various (inter)national, (non-)governmental organizations, professional literature and media coverage. Moreover, findings in the region and confidential reports from the Dutch representation on the spot often form the basis of an official message.
Duration: 48 months
This contract is subject to renewal: no