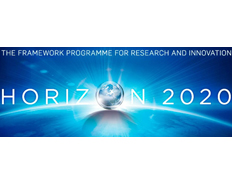 Mapping bacterial division in Bacillus subtilis: MBD
Details
Contract value:
EUR 183,454
Sectors:
Science & Innovation
Description
Programme(s):
H2020-EU.1.3. - EXCELLENT SCIENCE - Marie Skłodowska-Curie Actions MAIN PROGRAMME
H2020-EU.1.3.2. - Nurturing excellence by means of cross-border and cross-sector mobility
Topic(s): MSCA-IF-2015-EF - Marie Skłodowska-Curie Individual Fellowships (IF-EF)
Call for proposal: H2020-MSCA-IF-2015
Funding Scheme: MSCA-IF - Marie Skłodowska-Curie Individual Fellowships (IF)
Grant agreement ID: 705648
Objective:
The bacterial cell cycle is of fundamental importance and an important potential antibiotic target; however, many details of the molecular mechanisms involved remain elusive. Sporulation in Bacillus subtilis is an important model system for cell cycle studies. Here, I propose applying the ribosome profiling method, not only to identify novel factors involved in the of B. subtilis cell cycle, but also to create a map of factors regulating this process. I will use advanced genetic methods and microscopic techniques to characterize the functions of the novel factors, gaining insights into their role in the cell cycle. My extensive experience in prokaryotic translation gained in the laboratory of Dr. Daniel Wilson in Munich, Germany, combined with the exceptional genetics and cell biology expertise of the laboratory of Prof. Jeff Errington in Newcastle, England, creates a great opportunity to study important fundamental aspects of bacteria, with potential implications for healthcare, drug discovery and industrial biotechnology, as well as providing the foundation for a successful independent career in science.