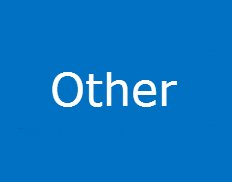 Planning Report – Reconstruction of Levees on the Right Bank of Sava and Drina River for Protection of Macva
Details
Sectors:
Civil Engineering, Water & Sanitation
Categories:
Consulting services
Date posted:
Jun 15, 2017
Description
Employer: "SRBIJAVODE", Water Authority, Belgrade
Location/River: Sava River and Drina River -SERBIA
Description of the Project:
Macva is one of the best agricultural regions in Serbia. It is located in western part of Serbia surrounded from two sides (north and east) by river Sava and from one side (west) by river Drina. Flood protection of this 30.000 ha of agricultural area, 130.000 of inhabitants (in 2 cities and 35 villages) as well as important industrial facilities is managed by 64 km long earth-levee system. The levee reconstruction in length of 30 km (northern part) was performed recently. Reconstruction of the remained 34 km of levees becomes an urgent issue.
In this Project the landside and riverside levee enlargements were proposed for different sectors according to the criteria (required by Client) to decrease enlargement to private property to minimum. A combined levee cross section with clay zone at the riverside and
refilled sand at the landside of the levee is designed.
Increase of the levee crown is up to 1.0 m. Average reconstructed levee height in western part in length of 10 km is in the range from 2.5 to 3.5 m, a and in the eastern part in length of 24 km is app. 5 m. Levee width in the crown is 6 m. The freeboard is in the range from 1.0 in western part to 1.2 m in eastern part. A designed levee solution guaranty protection of Macva region from floods of return period of 100 years.
The Services Provided:
• Systematization of the available documentation and data
• Determination of levee reconstruction alternative solutions
• Engineering calculations (statical and filtration stability of levee)
• Investigation of property ownership in the zone of reconstruction
• Recommendation of optimum alternative
• Recommendation of phases in work realization
Investments cost: 14,050,000 €