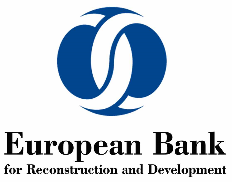 Early Stage Geothermal Support Framework: Determination of Soil Diffuse CO2 Degassing from Geothermal Reservoirs in Turkey
Details
Sectors:
Laboratory & Measurement, Land & Erosion & Soil, Statistics
Categories:
Consulting services
Date posted:
Jun 16, 2017
Description
Project ID: 67557
Project Title: Early Stage Geothermal Support Framework
Assignment description: Determination of Soil Diffuse CO2 Degassing from Geothermal Reservoirs in Turkey
The main objective of this study is to measure and quantify diffuse CO2 emissions through soil from selected, currently unexploited, geothermal areas in Turkey. The results will provide a frame of reference for comparison with CO2 emissions from existing geothermal power plants in other areas in similar geological setting. The results will also be used in the future as a baseline observation to quantify the effects of fluid production on diffuse degassing when the fields have been taken into production. Under this assignment, at least three field measurements will be carried out and analysed, each one of them comprising, at least, 1,000 measurement points.
Assignment Duration: The Assignment has an estimated overall duration of 6 months.