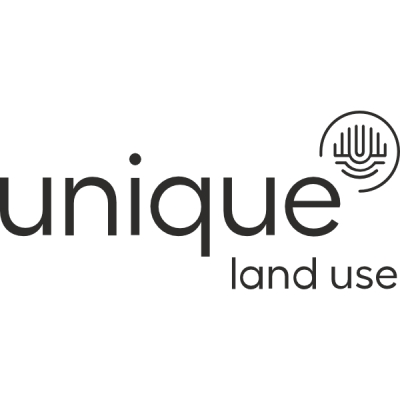 Member
Unique Land Use GmbH
Member
General
Partners/Competitors
•

139
General
Partners/Competitors
•
139
Details
Types:
Consulting Organization
Funding agencies:
GEF, EC, IADB, KFW, UNDP, WB, Other, CDB, GIZ, LuxDev, Horizon 2020, GGGI
Sectors:
Agriculture, Environment & NRM, Food Security, Land & Erosion & Soil, Livestock (incl. animal/bird production & health), Mapping & Cadastre, Monitoring & Evaluation, Rural Development
Other offices:
Uruguay, Uganda, Vietnam, Serbia, Kyrgyzstan...
Uruguay, Uganda, Vietnam, Serbia, Kyrgyzstan, Argentina, Paraguay
About
UNIQUE is a consulting firm for sustainable forestry and agriculture, rural development and natural resource management. Our core competence is to provide tailor-made solutions to our clients.
UNIQUE was established in 1998 and is headquartered in Freiburg, Germany. Offices in Paraguay, Vietnam, Ethiopia and Kyrgyzstan and representatives in Argentina, Colombia, Uganda, UK and Serbia are strengthening our regional presence. In Paraguay, our subsidiary UNIQUE Wood manages more than 17,000 hectares of FSC®- certified forests.
We have more than 20 years of experience conducting advisory services, analytics and investment support, which enable our clients successfully tackling technical, socio-economic, and organizational challenges in the land-use sectors. Further, we provide project cycle management, from planning through implementation to evaluation.
Our know-how is in demand worldwide from a broad variety of clients. We work with development banks, multilateral organizations, investment funds, ministries, municipalities, associations and the private sector.
Since the company was founded, we have successfully completed more than 800 projects in about 75 countries. The international orientation of UNIQUE ensures that our clients have access to knowledge and experience from all over the world.
Our three technical divisions cover a wide range of expertise:
Climate Division: Nature-based Solutions (NbS) are key for effectively addressing the two main global climate challenges: cost-effective mitigation of CO2 emissions and adaptation to extreme weather events and climate change impacts. A transformational change of the land use sector holds not only more potential for coping with climate change than any other sector – upscaling best practices and involving the private sector helps realizing synergies with the sustainable development agenda and other environmental objectives. We are committed to contribute to these efforts and to address climate change through responsible forest and land management for more than 15 years.
Agriculture and Rural Development Division: The global challenges of overcoming extreme poverty and feeding close to 10 billion people by 2050 will be high on the international development agenda for many years to come. Sustainably managing agricultural land, forests and other natural resources is an important element of addressing these challenges. The Agriculture and Rural Development Division offers analytics, advisory services, technical assistance, and project cycle management.
Forestry Division: Disruptive technologies, climate change and society's perception of forests result in a highly dynamic business environment. We support the forestry sector and the wood industry to manage related risks and benefit from new opportunities through.