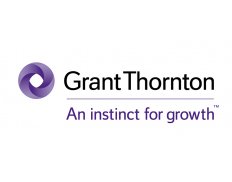 Details
Types:
Consulting Organization
Funding agencies:
EC, EIB, Other, ECB
Sectors:
Audit, Finance & Accounting, Information & Communication Technology, Security
Nr. of employees:
1001-5000
Other offices:
Burkina Faso, Austria, Saudi Arabia, Kosovo, Botswana, Tonga, Sint Maarten, Mongolia, Zambia, Egypt, Lebanon, Panama, Kazakhstan, Belize, UAE, Togo, Azerbaijan, Tunisia, Cameroon, Guinea, Italy, Afghanistan, Tanzania, China, Uganda, Gabon, Mozambique, Singapore, Kenya, Malawi, Peru, Mexico, Brazil, Ethiopia, Philippines, New Zealand, Slovakia, Bangladesh, Belarus, Moldova, Albania, Gibraltar, Sweden, Zimbabwe, Algeria, Luxembourg, Belgium, Honduras, Kyrgyzstan, Romania, Croatia, Czech Republic, Georgia, South Africa, Indonesia, Germany, Spain, Pakistan, Yemen, France, Morocco, Uzbekistan, Uruguay, Tajikistan, India, North Macedonia, USA, Namibia, Cambodia, Senegal, Serbia, UK, Turkey, Greece, Russia, Colombia, Nicaragua, Argentina, Bulgaria, Vietnam, Ukraine, Armenia
About
Grant Thornton LLP's Advisory Services professionals are progressive thinkers who create, protect and transform value today so our clients have the opportunity to thrive tomorrow. While business goals and strategies evolve, our services can support you wherever you are — whether you're looking at a transaction to propel you forward, focusing on developing and implementing the right controls to mitigate risk, or advancing your company's finance and technology infrastructure to match your aspirations.
Our mission is to help you create value, protect against unnecessary business risks and transform operations to drive success. To have the maximum impact on your business at any stage, we deliver our advisory services through interconnected business lines.
Transaction services to create value. Open new horizons for competitive advantages and business profitability through diligence, corporate finance, operations and tax consulting services. Learn more.
Business risk services to protect value. Identify, manage and mitigate risk through controls, regulatory compliance, forensics, cyber risk strategies and data analytics services. Learn more.
Business consulting & technology to transform value. Fine-tune your organization for optimal performance through financial management, strategy and performance improvement, technology strategies and management, and technology solutions.