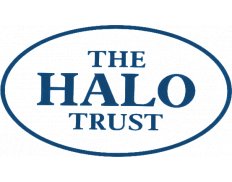 The HALO Trust (HQ)
General
Partners/Competitors
•

195
General
Partners/Competitors
•
195
Details
Funding agencies:
FCDO, EC, NZAID, GIZ, UNOPS, NPO
Sectors:
Fundraising, Humanitarian Aid & Emergency, Mining, Research, Risk Management (incl. insurance), Security
Nr. of employees:
5001-10000
About
The HALO Trust is the world's largest humanitarian mine clearance organisation. We save lives and restore communities threatened by landmines and other weapons of war, such as cluster bombs, stockpiles of small arms and improvised explosive devices (IEDs).
Our work creates safe and secure environments in some of the world's most vulnerable communities. We lift local families out of poverty by creating jobs for deminers and we prepare the way for development and long term stability.
Born out of a desire to help the people of Afghanistan in 1988, we now employ an international staff of 7,500 (subject to slight variation) including our UK headquarters, USA office and programmes in 30 countries and territories.
The HALO Trust is a company limited by guarantee. Registered in England No. 2228587. Registered Charity No. 1001813 & SC037870. Registered Office: 50 Broadway, London SW1H 0BL.
The HALO Trust (USA), Inc. is a 501(c)(3) corporation. Registered as a charity in Scotland No. SC039625. Office: 1730 Rhode Island Ave NW, Suite 403, Washington, DC 20036.