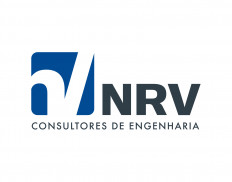 NRV Norvia – Consulting Engineering
Details
Legal residence:
Portugal
Types:
Consulting Organization, Engineering Firm
Funding agencies:
AfDB, EBRD, EC, IADB, WB
Sectors:
Civil Engineering, Electrical Engineering, Energy, Mechanical Engineering, Monitoring & Evaluation, Roads & Bridges, Transport, Urban Development, Water & Sanitation, Water Navigation & Ports & Shipping
About
Established in 1987, with headquarters in Vila Real, NRV | Norvia is an engineering consulting company that develops its activity on various levels: from engineering multidisciplinary studies to supervision and project management.
We act in areas such as urban and regional planning and have our own capacities in geotechnical engineering and quality control, pavement monitoring, traffic and road safety, production of cartography, topography and geometric control.
The company, in Portugal, has now offices in Vila Real, Lisbon and Funchal. It has subsidiaries in Angola, Mozambique and Cape Verde, and presence in the Middle East and West Africa. It offers a wide scope of multidisciplinary services.